Well folks, we're well into 2014 at this point, and the offerings look fairly slim as of yet (with the notable exception of The Lego Movie, and I still need to see Wes Anderson's Grand Budapest Hotel).  So what better time to finish my review of 2013?  These are the films that moved me, that challenged me, that gave me fresh examples to refute the stodgy critics who think cinema is dead.
First, the honorable mentions, in alphabetical order.  (I can't stress how tough it was to leave these out.)
Blue Jasmine
Fruitvale Station
Much Ado About Nothing
Nebraska
Spring Breakers
Onwards, to my list!
10. The Wolf of Wall Street
This is how Martin Scorsese does a party film.  Underneath the orgiastic revelry is an exploration of gender politics and the fine line between financial need and greed.  It can be an exhausting watch (and the satire often bludgeons), but what else would you expect from the year's ultimate capitalist indictment?
9. The Spectacular Now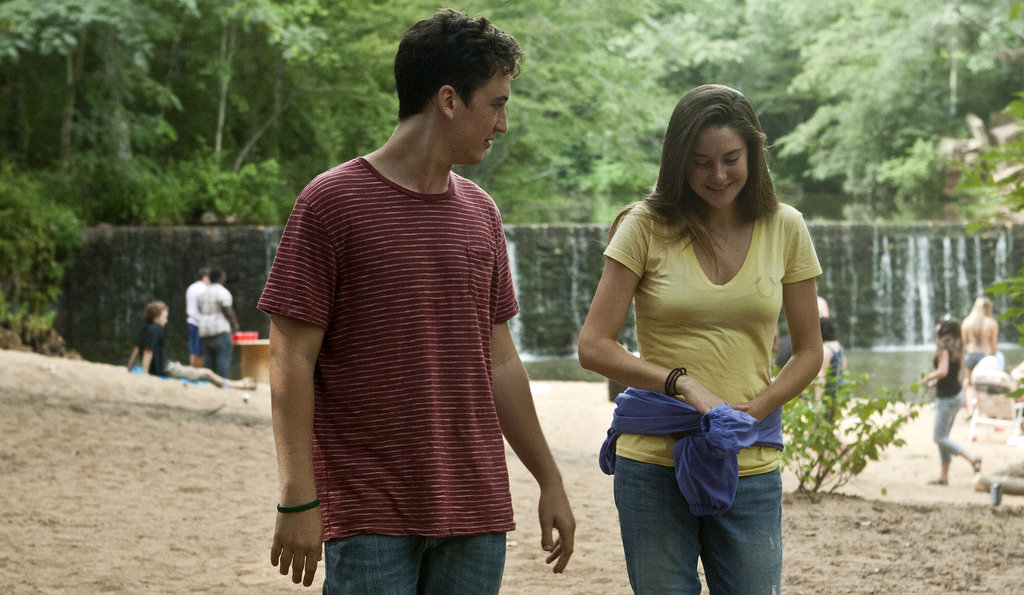 Nowadays it seems we're hard-pressed to get an actual high school movie that doesn't involve raunchy comedy or supernatural Gap models.  Luckily, director James Ponsoldt's criminally overlooked drama gives us young adults who feel genuine and heartbreakingly real.  It's a tale of suburban malaise that probes tough subject matter, but always makes you nod in recognition.
8. The Way Way Back
A summer water park movie focusing on an awkward male protagonist sounds like the premise for one of those silly Diary of a Wimpy Kid movies.  But thanks to an endlessly witty script from writer-directors Nat Faxon and Jim Rash, Way Way Back became the must-see summer movie that very few people saw.  Bolstered by exceptional work from newcomer Liam James, it's equal parts quirk and adolescent truth.
7. Gravity
Its sweep of the technical Academy Awards aside, Gravity represents not just a marvel of special effects, but an emotional and spiritual journey as well.  What begins as a story of literal survival in the vast blackness of space transforms into a spiritual resurrection for Sandra Bullock's brilliant but troubled Ryan Stone.  The marvel is director Alfonso Cuarón's ability to blend technological sophistication with universal human needs.
6. Blue is the Warmest Color (La vie d'Adèle: Chapitres 1 et 2)
It's been plagued by controversy over its gratuitous sex scenes, but Abdellatif Kechiche's Palme d'Or winning film really focuses on its utterly believable love story.  Stars Adéle Exarchopoulos and Léa Seydoux forge a romance that feels as real in its hazy honeymoon period as it does in its eventual domestic mundanity.  Deceptively simple despite its three hour run time, Blue is a classic romance steeped in a modern nostalgia.
5. The World's End
No film this year made me laugh harder than this one.  But Edgar Wright's latest also waxed philosophical about frayed friendships and the addictiveness of complacency.  With career-high turns from Simon Pegg and Nick Frost, the film turns a pub crawl into a hilarious jaunt across a landscape of broken dreams.
4. Mud
Hmm, another coming-of-age tale on my list… noticing a trend?  Matthew McConaughey one-ups his Oscar-winning performance in Dallas Buyers Club to play a shady character discovered by two young boys in the Arkansas wilderness.  Writer-director Jeff Nichols imbues his third remarkable film with gorgeous cinematography, and explores the harsh realities of love and loss through indelible characters.
3. Her
Like all great science fiction, Spike Jonze's technological romance examines what could be…and what already is.  Yes, a man falls in love with his operating system, but the film probes beyond the ostensible absurdity of its concept.  Blurring the lines between love and life, Her never downplays the complexity of human relationships in its depiction of twenty-first century loneliness.
2. Inside Llewyn Davis
The folk scene of early 60's Greenwich Village seems like new geographic territory for the Coens, but also specific enough to fit their wheelhouse.  With its relative lack of plot, oddball characters, and scoundrel of a protagonist, Llewyn Davis posits that the road to stardom relies on both talent and sheer dumb luck.  Both the dialogue and the musical numbers crackle, and lead actor Oscar Isaac anchors every scene with nuanced humor and roguish charm.  Let's hope there are many more Coen fever-dreams on the horizon.
1. 12 Years a Slave
Yes, for the first time in a while, my favorite film of the year matches up with the Best Picture chosen by the Oscar committee.  Eschewing "slavery is bad" simplicity, the film explores how systems of slavery are maintained, and the limits to which humanity pushes itself under adversity.  Chiwetel Ejiofor delivers the performance of the year, flanked by the incredible work of Michael Fassbender and Lupita Nyong'o.  Director Steve McQueen blends horror conventions with elements of the historical epic, and the result is a period piece that actually deserves its praise (and then some).
Well, there you have it, folks.  What a remarkably solid year for film.  Here's to the continuation of thoughtful, wonderful fare in 2014.