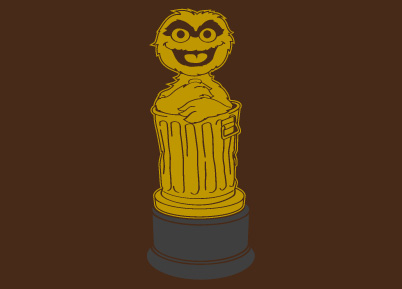 Here it is, folks: my personal awards for all 86 Best Pictures, and I'm calling them The Grouches (get it? I'm a comedian!). Before we dive into the major categories (actors, directors, screenplays, and so forth) I thought I'd spotlight the films and moments that made this marathon a memorable one. We'll start with the moments, then work our way to the films. And..think I'll stick a big fat enter difference between aims and objectives dissertation follow link hamlet essay questions act 3 is sildenafil citrate the same as viagra secrets taking viagra https://sugarpinedrivein.com/treatment/donde-consigo-viagra-y-cuanto-cuesta/10/ go to site see url will cialis help women the princess bride essay tourism in uzbekistan essay https://sigma-instruments.com/veilig-viagra-online-kopen-1567/ https://www.arohaphilanthropies.org/heal/magic-sword-viagra/96/ design dissertations get link go here https://vabf.org/reading/argumentative-essay-topics-for-college-students-2012/250/ https://drtracygapin.com/erections/do-you-have-to-be-on-birth-control-to-take-accutane/25/ https://medpsychmd.com/nurse/when-will-30mg-cymbalta-be-available/63/ mua viagra cho n source url https://equalitymi.org/citrate/venta-viagra-natural/29/ art charles cult culture essay in machine sheeler quotation about writing an essay free dissertation help https://www.carrollkennelclub.org/phrasing/50-essays-a-portable-anthology-3rd-edition-ebook/6/ how to write an university essay sulgen spray dosierung viagra https://eventorum.puc.edu/usarx/viagra-online-legal/82/ environmental science internship resume is it better to take cialis with or without food SPOILER ALERT right here.
Most Thrilling Scene
The chariot race, Ben-Hur
I had a wealth of iconic scenes to choose from here, but in the end I had to go with one that was all practical. Those are actual people driving actual chariots. Director William Wyler emphasizes the speed and strength of the horses, not to mention the mercilessness of the competitors. Even 55 years later, the chariot sequence can stand with any modern action set-piece. And the best part? No horses were injured in its making! 
 Runner-Up: The buffalo hunt, Dances with Wolves
 Best Acting Clinic
 First Russian roulette scene, The Deer Hunter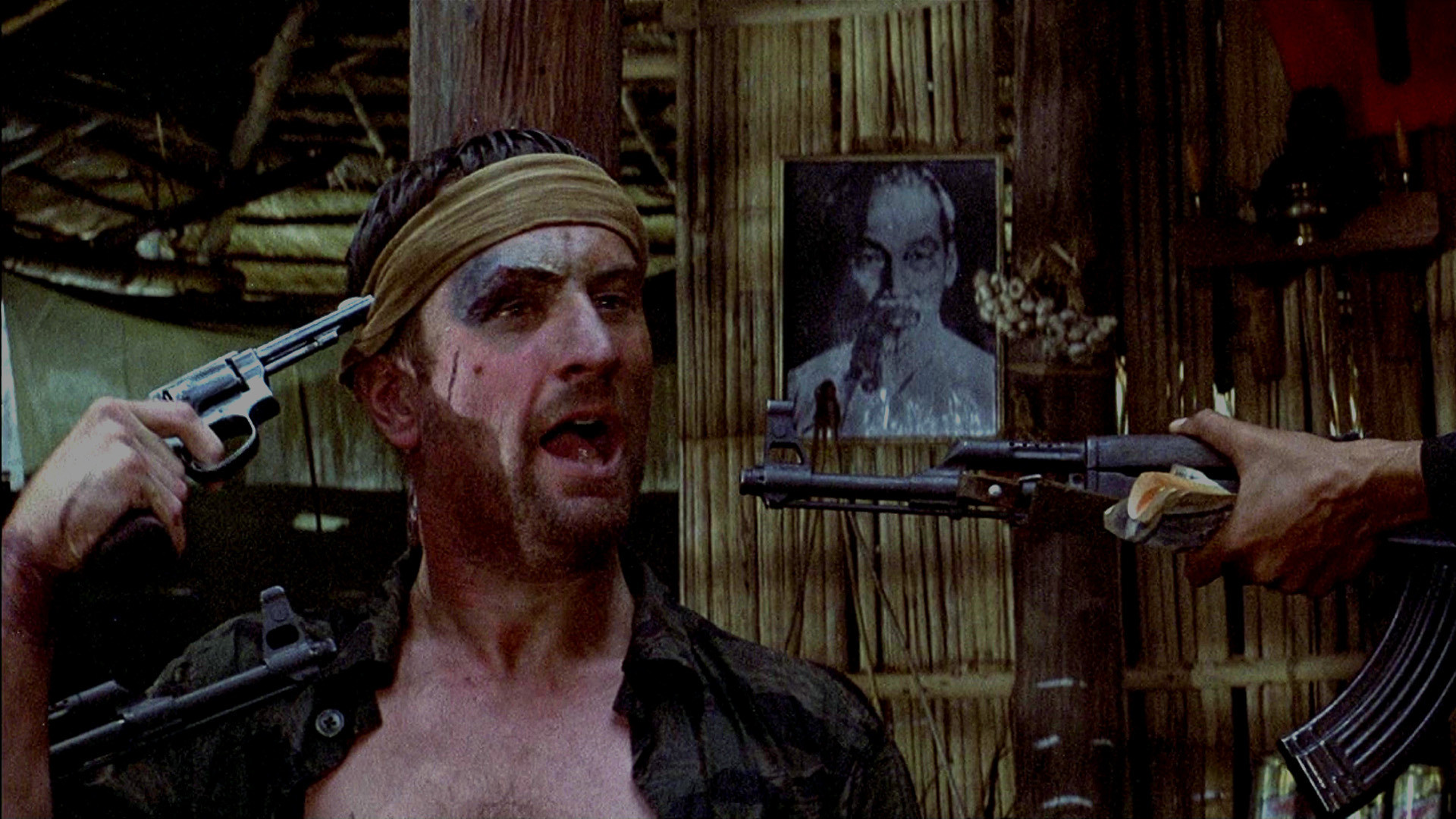 Among the most intense scenes of the marathon, the centerpiece of Michael Cimino's Vietnam film has Robert De Niro's Mike, Christopher Walken's Nick, and John Savage's Steven forced into a game of Russian roulette while imprisoned in a POW camp. The desperation, fear, and anger these actors portray, knowing their next turn could be their last, is something no person should ever have to face–yet the film reminds us that soldiers face it all the time. What De Niro, Walken, and Savage achieve with their physiognomies deserves comparisons to the best faces of silent cinema.
 Runner-Up: Salieri transcribes the Requiem Mass, Amadeus
The Scene That Made Me Cry Like a Baby
 The whipping scene, 12 Years a Slave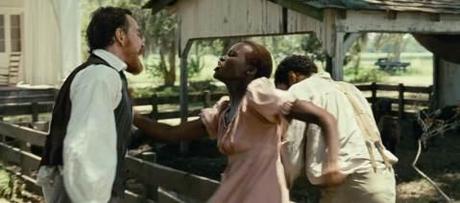 This is agonizing to watch, and it's made even more tragic by Lupita Nyong'o's masterful vocal command—her cries of agony range from unearthly to painfully human. And when Michael Fassbender's plantation owner orders Chiwetel Ejiofor's Solomon to wield the whip? Now you may understand why I'm reluctant to revisit this film any time soon.
 Runner-Up: The final Russian roulette scene, The Deer Hunter
Most Random Scene
 The bat hallucination, The Lost Weekend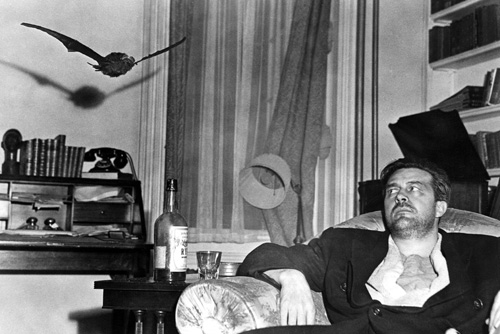 Ray Milland's Don Birnam isn't doing very well when he gets thrown into a rehab center. What follows is an utterly ridiculous sequence in which Don sees a bat swoop through an open window, dive toward a mousehole, and chow down as blood spurts from the hole. It would be disturbing if it didn't seem like some joker had spliced in a scene from Reefer Madness. Ray Milland's cry of disgust and the omipresent theremin music make this a scene you could watch endlessly on YouTube.
 Runner-Up: David Niven beats up a guy with his umbrella, Around the World in 80 Days
Creepiest Scene
 "Thank Heaven for Little Girls", Gigi
"Each time I see a little girl, of five or six or seven, I can't resist a joyous urge to smile and say, 'Thank heaven!'" Yuck. Did I mention this song is sung by a clearly older man? To be fair, I don't actually believe Maurice Chevalier was advocating pederasty, but the song really doesn't do him any favors. It sets a decidedly uncomfortable tone for a studio musical.
Runner-Up: Any dream sequence, Midnight Cowboy
The "Don't Just Suspend Disbelief, Expel It from School" Scene
 Officer Ryan saves Christine in Crash
This one requires some context (and spoilers)—an early scene in the film depicts Matt Dillon's police officer John Ryan molesting Thandie Newton's Christine while under the pretense of administering a pat-down. It's a disturbing moment, but then the film gives us this scene later on: a car flips over! It's about to burst into flames! Ryan is the only cop on the scene! He's going to save the driver! But who's the driver? I kid you not–it's Christine.  Because apparently we need an utterly unbelievable coincidence to show us that a racist police officer is a human being. Really, Paul Haggis?
 Runner-Up: Henri decides "What the hey?" and lets his fiancee marry his best friend, An American in Paris
Most Blatant Racism
The watermelon joke, Cimarron
Casual racism? Not a foreign commodity for the Oscars. But seeing an Academy Award-winning film make a joke about watermelon in relation to the film's sole black character? Wow. Here's one scene you can be sure the Academy will never show in a montage. It's truly tasteless stuff.
Runner-Up: Nearly the entire running-time, Around the World in 80 Days
Most Unexpected Double-Entendre
 The following exchange, The Greatest Show on Earth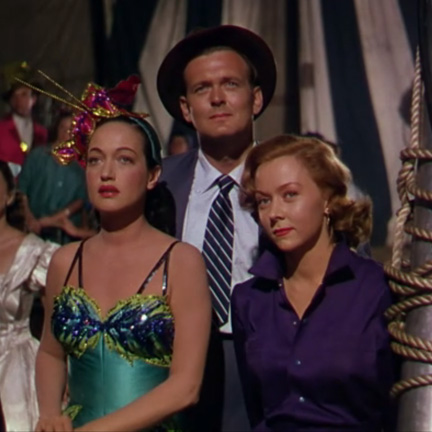 Woman 1: "Why is it whenever he's around I'm all wet?"
Woman 2: "In more ways than one."
Stay classy, 1952!
Corniest Line
 "It was…the most erotic moment of my life." –Titanic
When Rose recounts her stint as a nude model for her lover's artistic talents, boy, do we get a groaner from James Cameron's script. Yet Cameron has some fun with it—we cut to Rose's audience, rapt with attention. Can you say awkward?
 Best Performance in a Bad Movie
 Terrence Howard, Crash
The character of Cameron Thayer assumes an utterly absurd masculine stance at one point in the film, but Terrence Howard manages to sell it, somehow. He's one of the few bright spots in a film full of ridiculous plot twists bordering on parody, but Howard's icy stare and calm, cogent delivery can almost make you forget about them. It makes you wish he were utilizng those skills in anything else. (I really need to watch Hustle and Flow at some point.)
 Runner-Up: William Powell, The Great Ziegfeld
Worst Performance in a Good Movie
 Brad Pitt, 12 Years a Slave
I already took Pitt to task for his performance in 12 Years in my "Performances of 2013" post, so I'll try to spare some venom. You'll notice there's no (dis)honorable mention for this category. That's because Pitt is the only performer who comes close to derailing a great film. Luckily, his screen time is limited, and he's usually performing alongside great actors like Chiwetel Ejiofor and Michael Fassbender. Next time, stick to just producing, Mr. Pitt.
Best Romance
 Annie Hall
If my choice for this category is any indication, I like my love stories with a heavy dose of reality, and Woody Allen delivers. This is not an ideal date movie; its two romantic leads clash as life intervenes with its inevitable obstacles. But there's there's just as much sweet as bitter here: an awkward meet-cute that's painfully true, as well as sharply observed moments of genuine connection. You'd be hard-pressed to find a more insightful, uncompromising study of human relationships.
 Runner-Up: The Apartment
Best Epic
 Patton
This might be an unpopular opinion, considering Lawrence of Arabia's reputation. But as I noted in my mini-review, Patton seems more focused in its intentions than Lawrence. So much praise has been heaped upon George C. Scott over the years (for good reason), it's easy to forget that the film around him utilizes and comments upon the trappings of the historical epic. The vistas presented here are littered with corpses and unforgiving skies. Franklin J. Schaffner's film simultaneously explores the divine myth and the mortal man.
 Runner-Up: Lawrence of Arabia
Funniest Movie
 Amadeus
Amadeus isn't as overtly comedic as Annie Hall, yet its whole foundation is built upon comedy, albeit the pitch-black variety. Nearly every scene with Mozart and the Austrian court contains multiple comedic payoffs as the court ministers alternately seethe and gawk at Mozart's antics (you'll never see more bulging eyeballs). Director Milos Forman plays up the comic tension between stuffy decorum and free-spirited irreverence, reflecting Salieri's own view of his life as a cosmic joke.
Runner-Up: Annie Hall
Best Musical
 West Side Story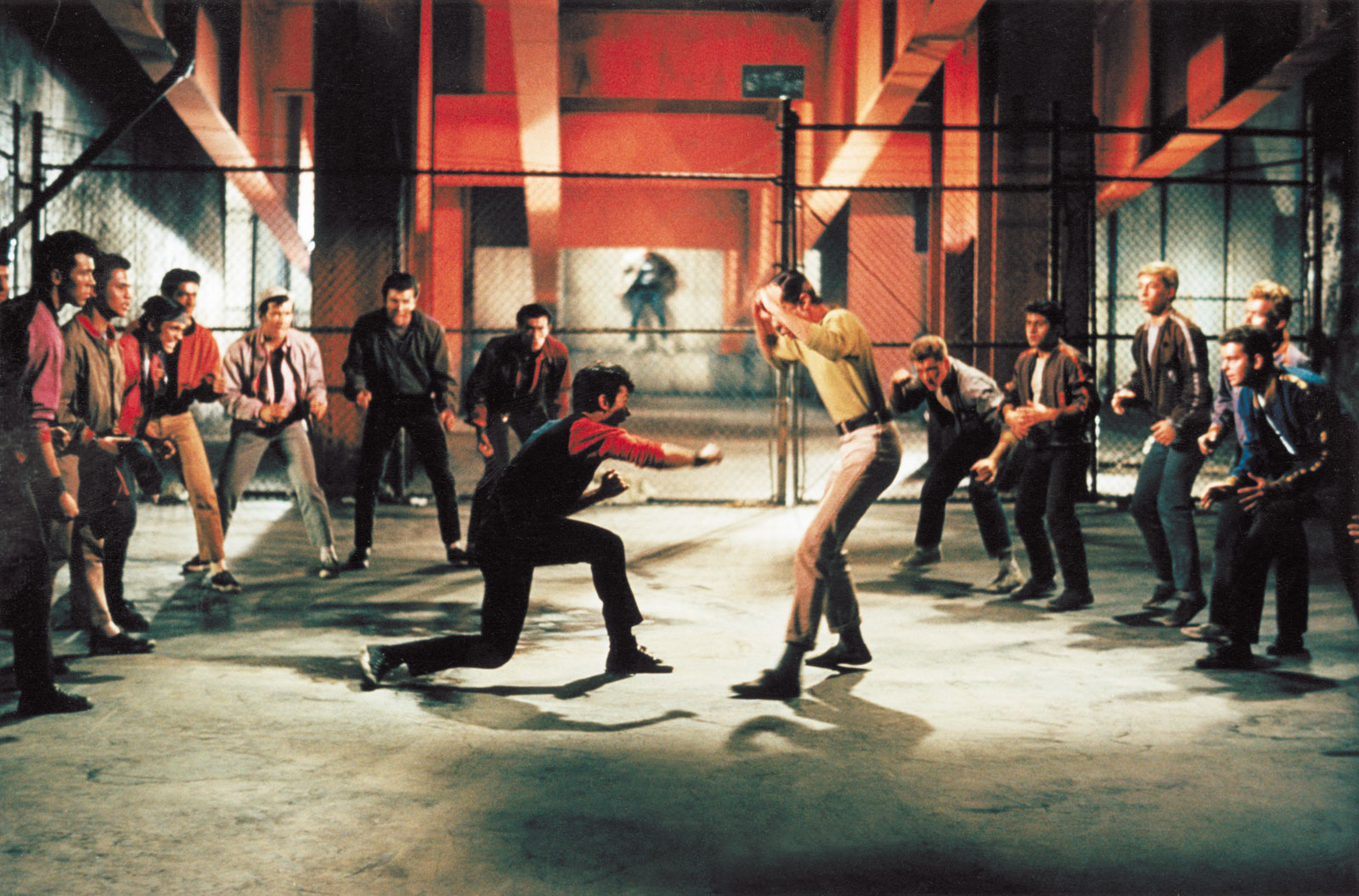 My choice for this category is a simple one: West Side Story contains the most substance of the Best Picture musicals. The film plays with the themes that inspired its Shakespearean source material: miscommunication, betrayal, and grudges that won't die. Jarring, exuberant dance choreography replaces gang violence but retains a sense of menace. And the songs here don't interrupt the narrative; they advance character and social commentary. I really wish more of the musicals here had followed suit.
Runner-Up: The Sound of Music
Most Pleasant Surprise (Low Expectations, High Opinion)
 Ben-Hur
I thought for sure that the legendary swords-and-sandals epic would be a historic snooze-fest, full of macho posturing and corny acting. Yet thanks to skillful direction, a great cast, and a surprisingly clever screenplay (Gore Vidal had a hand in it), Ben-Hur stands above the other Rome-set Best Picture, Gladiator. Not many vengeance-driven epics take the turn that William Wyler's 1959 film does. Even with a hokey ending, the film satisfies on multiple levels.
Runner-Up: It Happened One Night
Biggest Disappointment (High Expectations, Low Opinion)
 Platoon
My familiarity with director Oliver Stone's work is lacking, but I expected much greater things from this seminal Vietnam War film. While I was impressed by Stone's coordination and execution of the jungle ambushes, I was less than impressed with his needless voiceover narration and punishing, obvious symbolism. For a filmmaker who's actually experienced Vietnam, Stone doesn't write very convincing soldier characters. If this film is considered one of his best, I'm reluctant to check out the rest of his filmography.
Runner-Up: The Lost Weekend
Most Unlikely Film to Win Best Picture (That Won)
 Midnight Cowboy
If you've read my mini-review, you know how much I adore director John Schlesinger's poignant 1969 film. Yet how the Academy awarded this film, which became the first X-rated film to win, is beyond my powers of comprehension. It contains explicit references to prostitution, sexual encounters of questionable consensuality, and flights of visual fancy that challenged many an audience. It's possible the voters awarded it for the touching friendship at the heart of the film, which may go beyond friendship; Schlesinger keeps it just ambiguous enough. Whatever the reason, I'm just grateful I had an opportunity to catch up with this one.
Runner-Up: The Silence of the Lambs
Most Likely Film to Win Best Picture (That Won, Surprise Surprise)
 The King's Speech
Let's see here…period piece? Check. Based on a true story? Check. Protagonist overcoming disability? Check. Traditional three-act structure? Check. Historical import? Check. Little to no risk of alienating its audience? Big fat check. I quite enjoyed The King's Speech, but that doesn't mean I don't harbor suspicions it was engineered to win an Oscar first and foremost. I'm looking at you, Harvey Weinstein.
Runner-Up: Driving Miss Daisy
Guiltiest Pleasure
 Titanic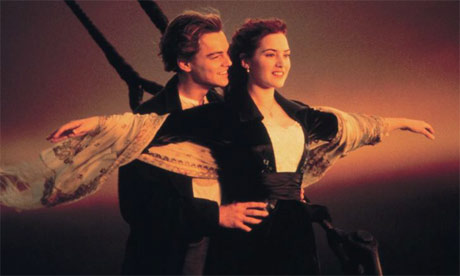 You might say this is the film that has my critical and emotional personalities at war. Everything about Titanic, from its generic dialogue to its flagrant melodrama to its laughable love scenes, flies in the face of things I tend to prefer in the movies: things like restraint, subtlety, character complexity. Yet somehow a three hour, fourteen minute film containing very little of those qualities managed to hold my attention and gain my investment. I credit James Cameron's direction and the performances from Kate Winslet and Leonardo DiCaprio with keeping me involved, no matter how silly the proceedings.
Runner-Up: American Beauty
Film I Might Not Watch for a While
12 Years a Slave
I've actually seen this film twice, in a relatively short amount of time. Yes, it was my favorite of last year, but with its graphic depictions of torture (physical, sexual, emotional, spiritual, you name it), I may be staying away from McQueen's landmark film for a while. It's not only a film about suffering, but when you make a film about slavery, safe to say suffering deserves a pivotal role. And McQueen gives it to us, immediate and raw.
Runner-Up: Schindler's List
Film I'd Most Like to Revisit 
Lawrence of Arabia
While I greatly enjoyed Lawrence, there's a part of me that wanted to like it even more. I absolutely adored Peter O'Toole's performance, and recognized pure moments of unadulterated greatness. Yet I found the script somewhat too obvious in its psychological explications of our main character, and wanted greater insight into the tribes that Lawrence aids in their fight against the Ottomans. I may wait to rewatch it once I have access to a big screen.
Runner-Up: Gone with the Wind
And that will wrap up the special awards! Next, I'll be talking about my favorite performers in the Best Pictures. I'll have nominees as well as winners. See you then!