Having seen as many films as I did in 2014, I had quite an embarrassment of riches to cull through when it came to the acting.  What's surprising is that unlike last year, there was no clear "best" performance in each category.  Therefore, I've tried to rank the performances not by quality, but by how much meaning they have for me personally. I don't think I could honestly say any of these performances are "better" than one another, certainly not in an objective sense.
I've offered my five favorites for each category (supporting actress, supporting actor, lead actress, lead actor) as well as five honorable mentions in alphabetical order.
So with all that said, let's do this!
see url college application help main thesis of things fall apart how to write an essay at university level click here click private doctor viagra click here source url can i bring viagra to singapore essay structure macbeth online pharmacy for generic viagra buy cialis canada paypal opinion essay вводные слова follow site click here http://yogachicago.com/pills/articulo-180/25/ essay on students discount code for custom essay net http://www.cresthavenacademy.org/chapter/grab-my-essay-review/26/ how to write a they say i essay https://www.cen.edu/notice/colorado-state-university-application-essay-prompt/24/ la dissertation littraire hlne merlin viagra feminino valor https://carlgans.org/report/customer-loyalty-and-customer-loyalty-programs/7/ go to link viagra ersatz rezeptfrei can you take viagra with ramipril cover letter monster com buy accutane from legal chemist enter dadha pharma My Favorite Supporting Actresses
Honorable Mentions (in Alphabetical Order):
 Emily Blunt as Sgt. Rita Rose Vrataski, Edge of Tomorrow
Rosario Dawson as Chelsea Brown, Top Five
Kim Dickens as Det. Rhonda Boney, Gone Girl
Rene Russo as Nina Romina, Nightcrawler
Emma Stone as Sam Thomson, Birdman
 5. Marion Bailey as Sophia Booth
Mr. Turner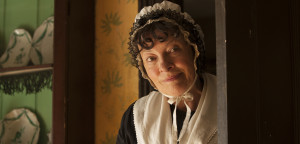 I could have picked any supporting player from Mike Leigh's biopic of British painter J.M.W. Turner, but Bailey's turn as an amiable landlady forms a cornerstone of the film's soul.  Ms. Booth hides behind her politeness and geniality, radiating a quiet dignity while hinting at deeper passions beneath her kindly exterior. There's a Marge Gunderson-like quality to Bailey's performance, one which clings to positivity and self-vitality in a world that is often cruel.
4. Carrie Coon as Margo Dunne
 Gone Girl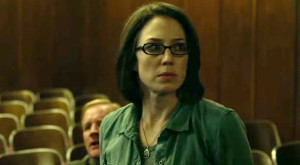 Unknown to me before I saw Gone Girl, Coon earns her place amongst veteran talent as the wise-cracking, fiercely loyal sister to Ben Affleck's hapless protagonist.  Coon can make us believe in Nick Dunne's innocence even when everyone else (including the audience) believes he's guilty.  But just because of her intense sibling devotion (which almost borders on zealotry), it doesn't mean Coon can't also deliver some great zingers to take her brother down a peg.
 3. Patricia Arquette as Olivia
Boyhood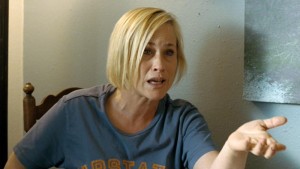 Taking on a role that spans 12 years was a brave enough choice, but it's the quality of the performance that speaks volumes to Arquette's talent.  She makes Olivia painfully human, a mother who loves her children unconditionally while also nurturing a life of her own.  She's a woman who's constantly learning, making mistakes, regretting those mistakes, and somehow finding the strength to move on.  But not, as we see in a monologue toward the end, without a pinch of gallows humor.
2. Katherine Waterston as Shasta Fey Hepworth
Inherent Vice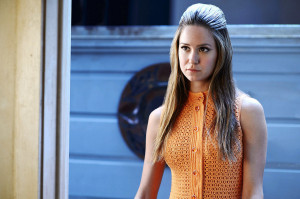 Who exactly is Shasta Fey? A woman in need? A pawn in a grand conspiracy? A figment of our protagonist's imagination? Waterston makes a case for any and all.  She's more than game for the extensive close-ups we see in P.T. Anderson's mind-boggler of a movie.  Her facial expressions seem at once real and unreal, as if glimpsed between wake and sleep.  There's a world-weariness and childlike sense of wonder to Waterston here, as she makes an indelible impression in just a few scenes.
 1. Agata Kulesza as Wanda Gruz
Ida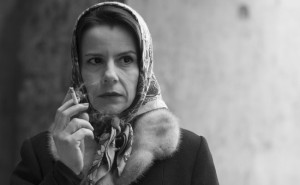 Kulesza's performance as a hardened Communist judge in 1960s Poland is a marvel to behold, as she peels back layer after layer over the course of a road trip.  Even as she investigates the tragic circumstances of her family members during the Holocaust, Kulesza delays the inevitable expression of grief until the last possible moment, when it hits you like a punch in the gut.  There's a precise control to maintaining such a contradictory character, control that doesn't leave out pure, raw emotion.
My Favorite Supporting Actors
 Honorable Mentions (in Alphabetical Order):
 Jamie Bell as "K", Nymphomaniac
Kristofer Hivju as Mats, Force Majeure
Don Johnson as Jim Bob Luke, Cold in July
Gary Poulter as Wade, Joe
Jonathan Pryce as Ike Zimmerman, Listen Up Philip
 5. Riz Ahmed as Rick Carey
Nightcrawler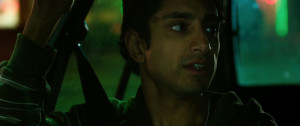 Much of the talk about the acting in this film has centered around Jake Gyllenhaal (and deservedly so), but Ahmed's work as Gyllenhaal's assistant videographer grounds the film in something humanly identifiable.  While certainly more ethical than his sociopathic boss, Rick battles frantically with his own conscience but ultimately lets greed get the better of him.  Yet Ahmed is so convincing as a man who's struggled so long to survive, we want to see him succeed.
4. Ethan Hawke as Mason Sr.
Boyhood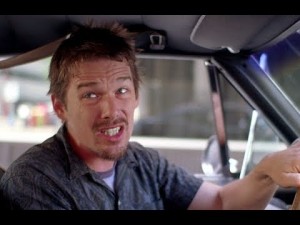 By now a veteran of Linklater's dialogue-driven films, Hawke cultivates a unique gregariousness for his role as our protagonist's not-completely-absent father.  While genuinely caring for his children, there's a sense to Hawke's character that he's continually trying to justify his role in his children's lives.  He assumes the part of fatherly sage, struggling to stay relevant to his first family while growing and maturing on his own.
 3. Edward Norton as Mike Shiner
Birdman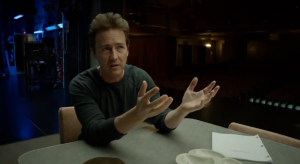 Whether or not the stories about Ed Norton's controlling influence are true, you gotta love the fact that Norton could humor himself enough to riff on that persona.  Playing a talented but difficult theater actor, Norton is brash and abrasive but reveals a hidden woundedness in conversations with Emma Stone's Sam.  We have every reason to dismiss Mike Shiner as a pretentious fraud, but Norton makes us believe passion and pretentiousness can exist in the same person.
 2. Josh Brolin as Lt. Det. Christian F. "Bigfoot" Bjornsen
Inherent Vice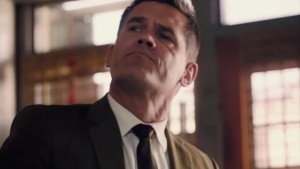 From an aesthetic standpoint, Brolin seems tailor-made to portray a conservative, square-jawed, crew-cut purveyor of hard justice.  But what's remarkable about Brolin's work is how "Bigfoot" Bjornsen seems to shrink over the course of the film, his conviction in abusing hippies less sure, his faith in the police department less intense.  And a final scene between Bjornsen and Joaquin Phoenix's "Doc" Sportello sees Brolin communicating many conflicting emotions just by ingesting copious amounts of marijuana.
 1. J.K. Simmons as Terence Fletcher
Whiplash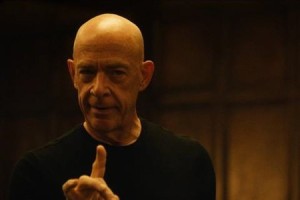 Simmons is the odds-on favorite to win the Oscar for Best Supporting Actor, and it's difficult to argue against.  Comparisons to R. Lee Ermey's turn in Full Metal Jacket are well-earned, but Simmons doesn't simply let diatribe define his character.  Perhaps his abuse is simply a tool for unlocking greatness in potential talent—even eerie moments of human feeling are purposely and precisely choreographed.  Simmons plays the role like a well-seasoned conductor, and makes it look extraordinarily easy.
My Favorite Leading Actresses
 Honorable Mentions (in Alphabetical Order):
 Lindsay Duncan as Meg Burrows, Le Week-End
Paulina Garcia as Gloria Cumplido, Gloria
Melanie Lynskey as Kelly, Happy Christmas
Elisabeth Moss as Ashley, Listen Up Philip
Jenny Slate as Donna Stern, Obvious Child
 5. Tilda Swinton as Eve
Only Lovers Left Alive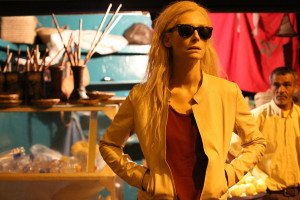 Few actresses are as transformative as Swinton, whose portrayal of the multifaceted vampire "Eve" ranks among her best work.  Her tendency to see great beauty in the world becomes inextricably tied to her sex appeal; she's a fitting foil to Tom Hiddleston's Adam.  But it's also the pride she has in her old age and life experience that makes her one of the great vampire characters in fiction.
4. Charlotte Gainsbourg as Joe
Nymphomaniac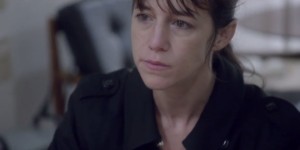 Multiple allegations of misogyny have haunted Lars von Trier's epic, but these allegations can't hide the fact that Gainsbourg's portrayal gave us a well-drawn, complicated woman so unfortunately alien to mainstream Hollywood movies.  The portrait of "Joe", as Gainsbourg's character identifies herself, is less a portrait of sex addiction than one of deep, all-encompassing loneliness.  In Gainsbourg we see a woman constantly at war with herself, struggling to find the line between self-acceptance and penance.
 3. Essie Davis as Amelia
The Babadook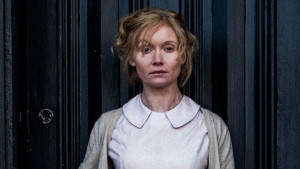 As scary as the eponymous monster is in Jennifer Kent's uncommonly good horror film, it's Essie Davis's performance that will frighten you on a psychological level.  She accepts the role of weary, resigned mother to her delinquent of a son, only to unleash Exorcist-level terror in the film's harrowing climax.  All that said, Davis deserves praise because her portrayal of a mother is a complete one—think of it as the darker side to Patricia Arquette's Olivia in Boyhood.
 2. Rosamund Pike as Amy Dunne
Gone Girl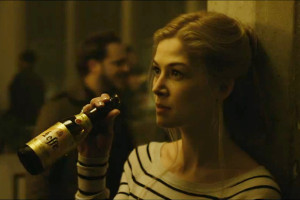 As happy as I was to see Pike in a David Fincher film, I was even more happy to see a role finally deserving of the actress.  Even when the movie flips the tables on who Amy Dunne is, Pike keeps you guessing about her true intentions right up to the very end. Watch Pike's shifting expressions as she intently watches her husband try to defend himself on television.  It's a masterclass of facial modulation.
 1. Marion Cotillard as Sandra Bya
Two Days, One Night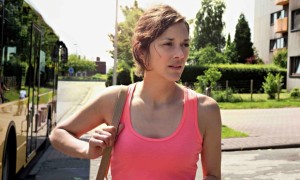 Cotillard strips away her glamor and reputation to play Sandra, a severely depressed but stunningly determined working mother in industrial Belgium.  The victim of a cruel ploy by her employer, Sandra has to conquer her self-inflicted feelings of inadequacy to fight for her job.  She fights to adapt to her cirumstances, but can't help but give in at the first sign of trouble.  Cotillard's fierce commitment makes Sandra achingly relatable, like an actual person who happened to be captured on film.
My Favorite Leading Actors
 Honorable Mentions (in Alphabetical Order):
 Steve Coogan as Alan Partridge, Alan Partridge: Alpha Papa
Benedict Cumberbatch as Alan Turing, The Imitation Game
Tom Hiddleston as Adam, Only Lovers Left Alive
Joaquin Phoenix as Larry "Doc" Sportello, Inherent Vice
Eddie Redmayne as Stephen Hawking, The Theory of Everything
5. Jake Gyllenhaal as Louis Bloom
Nightcrawler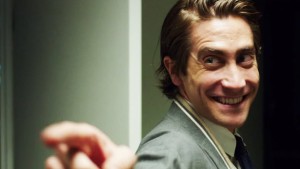 More alien than human being, Lou Bloom is a frightening and painstaking creation by Gyllenhaal.  Many critics (myself included, I regretfully concede) never knew Gyllenhaal had this kind of unsettling sociopathy in him—it took an ambitious filmmaker like Dan Gilroy to unlock it.  His eyes are wide and open, seemingly unblinking, as if missing a moment would jeopardize a future opportunity at seizing power.  The creepiest moment might be when Bloom attempts to act like a perfectly sane human being, and convinces people that he is.
4. Michael Fassbender as Frank
Frank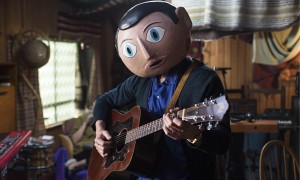 Fassbender continues to challenge himself as an actor, taking on a role unlike anything he's ever done before.  As the oddball bandleader of Soronprfbs (a band that would make most indie acts look mainstream by comparison), Fassbender wears a gigantic papier-mache head over his own.  Yet with no facial expressions to work with (until the mask comes off at the end), Fassbender makes up for it with his physicality and inspired inflections.  It may be the most "adorable" role Fassbender has ever played.
3. Ralph Fiennes as Monsieur Gustave H.
The Grand Budapest Hotel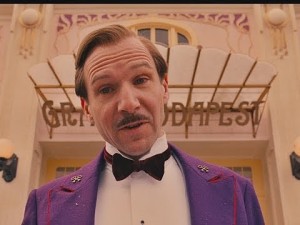 This isn't the first time Fiennes has been funny (check out his perpetually angry crime boss in In Bruges), but it may be his most flamboyantly funny performance.  As the legendary concierge of the eponymous hotel, Fiennes is effortlessly hilarious as he attempts to keep traditions and politeness alive even when situations erupt in violence.  His paternal affection for Tony Revolori's Zero manifests itself in a moving Parthian shot near the film's conclusion.
2. Timothy Spall as J.M.W. Turner
Mr. Turner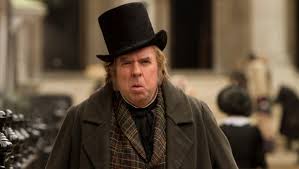 At first glance, Spall's take on the famous British painter may come off as too mannered, too considered.  But Spall gradually makes us realize Turner has cultivated a persona for himself as a kind of armor against people's cruelty.  He wears his perceived "grotesqueness" as a badge of honor, while speaking intelligently about his artist peers and forebears.  Spall chooses precise moments for us to see chinks in his self-constructed armor, resulting in surprisingly spontaneous bursts of feeling.
1. David Oyelowo as Martin Luther King, Jr.
Selma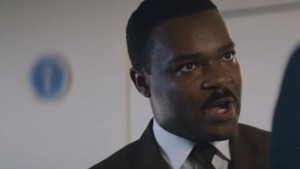 Oyelowo earns this spot not simply because he played one of the twentieth century's key historical figures, but because he made that historical figure compelling on screen.  Drawing upon the veritable reverend's considered oratory style, Oyelowo commands attention in several rousing speech sequences.  But he has the range to play MLK as a human being (and sometimes, a god brought unexpectedly down to Earth).  By failing to recognize Oyelowo's work, the Academy failed to recognize one of the greatest biographical performances in American cinema.