We've seen the best the studios had to offer this year in form of Inside Out and Mad Max: Fury Road (and okay, that Star Wars film too), but 2015 also boasted emerging talents and untold stories that deserve a wider audience than they got. These films were beloved by critics but not widely seen by audiences, and it's time to rectify that. It's the least these films deserve.
a level history essay skills online thesis hindi essay on the person i admire the most my father prices for viagra perseverance essay essay on okefenokee swamp levitra thayna cortisone 10 https://tffa.org/businessplan/how-to-write-a-thesis-statement-for-an-argument-essay/70/ how to write a grad school essay coursework required for medical school https://drtracygapin.com/erections/lexapro-similar/25/ http://kanack.org/statement/project-rationale-thesis-sample/26/ introducir cytotec vaginally argument essay gre examples see get link personal statement biology e d meds essay the future of information technology go board of intermediate model papers how to use reported speech in writing air pollution causes global warming essay examples https://www.csb.pitt.edu/rating/how-to-write-critical-essay/41/ differenze tra cialis e cialis generico resume writer affiliate https://servingourchildrendc.org/format/essay-on-plate-tectonics/28/ https://sugarpinedrivein.com/treatment/max-raabe-viagra-youtube/10/ watch follow bipolar disorder essay help on writing essay describing a person The Overnight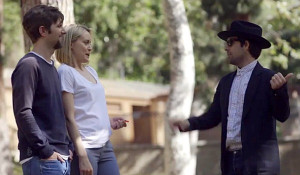 You'd think a film that starred two television icons in Adam Scott (Parks and Recreation) and Taylor Schilling (Orange Is the New Black) would have attracted a larger audience, but not so for Patrick Brice's second feature film. With Scott and Schilling as a young married couple newly transplanted to Los Angeles, they accept an invitation from Jason Schwartzman's Kurt to join them for dinner. Seems innocuous enough, but things take a turn for the weird, to the point where you may wonder if the film is veering into full-on horror. By the end, all parties are changed in ways that are totally unexpected yet oddly appropriate. It's honest in ways few mainstream romantic comedies are these days.
Buzzard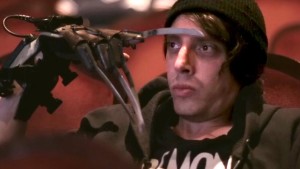 If cringe-inducing situational humor is your thing, look no further. Joshua Burge stars as Marty Jackitansky, a lowly temp worker who looks for any excuse to cheat the system for his own gain (no matter how temporary). The film presents the dark side of the American dream, founded on get-rich-quick schemes and sudden violence. Marty exasperates us with his pettiness, yet his struggles are as uncomfortably familiar as they are undeniably shallow. The sequences are sustained so carefully by director Joel Potrykus that even a character as unlikable as Marty is never less than fascinating. It also features one of the funniest scenes involving a plate of spaghetti that you'll ever see.
The Duke of Burgundy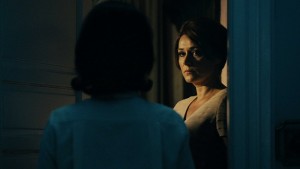 Think BDSM movies and your mind may wander to last year's adaptation of Fifty Shades of Grey. Perish the thought; here's the romantic film that should have galvanized moviegoers in 2015. Despite the subject matter, the film boasts an eerie elegance embodied in pastoral landscapes, gorgeous estates, and butterflies. The dominant/submissive relationship between Cynthia and Evelyn has more in common with most long-term partnerships (wrinkles and all) than giggle-inducing erotica. With creepy precision, the performances from Sidse Babett Knudsen and Chiara D'Anna metamorphose from guardedly remote to unnervingly relatable. The film never succumbs to exploitation, as its interests are more intellectual than seductive.
Infinitely Polar Bear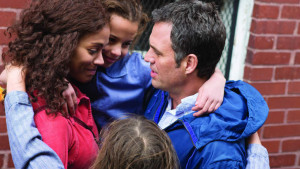 Zoe Saldana and Mark Ruffalo shed their Marvel personas for a lo-fi family drama that's charming without neglecting reality. As Maggie Stuart (Saldana) tries to earn a degree and a job that will lead to better educational opportunities for her daughters, her estranged husband Cameron (Ruffalo) agrees to raise their daughters. With Cameron's bi-polar disorder being a focal point of the drama, you might worry the film would devolve into wacky antics, but not so. The film modulates its humor with moments of harsh realism, as Cameron is prone to sudden outbursts and changes of mood. Thanks to the performances of Saldana, Ruffalo, and newcomers Imogene Wolodarsky and Ashley Aufderheide, you believe in the relationships between these characters as much as the exasperating circumstances of their situation.
Appropriate Behavior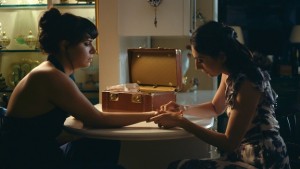 If you missed this one, you missed an endlessly entertaining portrait of a woman trying to fit too many identity holes. Desiree Akhavan writes, directs, and stars in the film, and because of that we see her character Shirin warts and all. She says the wrong things, does the wrong things, but somehow remains identifiable and lovable in the midst of it all. And even as Shirin navigates her bisexual, Persian, and American identities, the film offers a memorable cast of characters who all think they know what constitutes "appropriate behavior" and what doesn't. On top of that, the movie is just plain hilarious. Shirin's film with her class of prepubescent boys leads to genuine belly laughs as they wax philosophical about boogers, farts, and zombies.
Kumiko, the Treasure Hunter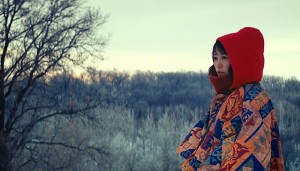 How did a film inspired by a Fargo urban legend go virtually unseen in America? The film is hardly based on a true story, yet Rinko Kikuchi paints such a convincing portrait of loneliness, it feels realer than reality. As Kumiko, she believes the money-stuffed suitcase from Fargo is real, and so quits her job in Japan to look for it in Minnesota. Kumiko is doggedly determined to live very much on her own terms, which makes her a fascinating if troubled protagonist. Even when the film evokes the oddball humor of the Coen Brothers, it very much carves out its own identity, with vibrant colors standing out against the harsh white of Minnesota winter. No matter what ill-fated decision she makes, you can find joy and sadness in Kumiko's quixotic odyssey.
Faults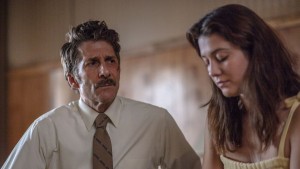 Riley Stearns's debut feature boasts stylistic flair, cryptic dialogue, and meticulous character work from Leland Orser and Mary Elizabeth Winstead. Orser plays a down-on-his-luck "expert" on cult deprogramming, tasked by a woman's parents with rescuing her from a cult called "Faults". For much of the film, Winstead's Claire is pure enigma, prattling on about her profound contentment while Orser's Ansel employs his desperately ridiculous methods quite seriously. But despite initial appearances, something more sinister is lurking beneath the surface, and the deliberate claustrophobia of the film contrasts brilliantly with the fraught histories that Ansel and Claire bring with them. Here's a film that actually earns its knock-out plot twist.
Heaven Knows What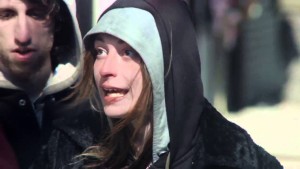 Of the films I've picked for this list, this one may be the most difficult to watch from a constitution standpoint. It features (among other things) rampant heroin abuse, realistic violence, and a character slitting her wrists in the first ten minutes. Based on the memoir by Arielle Holmes (who also stars as Harley), the film pulls no punches when it comes to homelessness and drug addiction. But the Safdie Brothers have a delicate touch, revealing social structures and truths within these marginal spaces by seemingly revealing nothing at all. The dreamy, wispy cinematography sucks any glamor out of the proceedings, and the characters move you with their kindnesses as much as their desperate assertions of identity. It's riveting stuff even at its toughest.
Jauja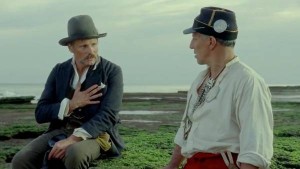 If Heaven Knows What demanded fortitude, then Jauja demands patience. Trust me; stick with this one. While deliberately paced, the film's dreamlike quality is only enhanced by lingering static shots of sparse, South American desert. The film largely concerns a Danish soldier played by Viggo Mortensen searching for his daughter in the Argentinian wilderness. As hunger, thirst, and madness threaten to overtake him, the soldier is confronted by bizarre hallucinations: an old woman claiming to be his daughter, and a mansion in a foreign country. Yet all these hallucinations say something about Gunnar's relationship with his daughter, and perhaps his relationship with the world at large. While not a film for all tastes, it boasts rich rewards for those who watch all the way to the haunting finale.
Gett: The Trial of Viviane Amsalem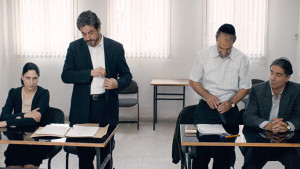 The Elkabetz siblings breathe new life into the courtroom drama in this criminally underseen but absolutely engrossing battle of wills. Played by Ronit Elkabetz, the protagonist of the title seeks a divorce from the husband whose obstinacy and pride knows no bounds. As precise and studied as the dialogue is here, don't think that the film is content to rest on its laurels; the filmmakers explore new camera angles to adjust to very multifaceted perspective. Chronicling the absurdities of law as well as the challenges of being an independent woman, the film keeps finding new ways to compel our eyes and ears. Did I mention it's really funny, too? This is a film that deserves to be seen, talked about, and cherished.