Hi folks! I return to my website with a long delayed tradition. I realize my belated 2016 review may be lacking in the relevancy department, but I felt wrong about not posting it, especially when I plan a 2017 review next year before the Oscars (hold me to it!). So, yes. I am aware it's December 2017. But these performances, and these films, have stuck with me even now.
I saw a ton of movies last year: mainstream hits, indies, and foreign imports, so there was no shortage of choices. Even narrowing down the honorable mentions is an exercise in masochism, so I tried to pick the performers who really stood out for me, as opposed to the objective "best" (is there such a thing?).
I've offered my five favorites for each category (Supporting Actor, Supporting Actress, Lead Actor, and Lead Actress) as well as five honorable mentions in alphabetical order. Starting with…
Honorable Mentions (in Alphabetical Order):
Tom Bennett as Sir James Martin, Love & Friendship
Woody Harrelson as Mr. Bruner, The Edge of Seventeen
Lucas Hedges as Patrick, Manchester by the Sea
André Holland as Kevin, Moonlight
John Travolta as The Marshal, In a Valley of Violence
5) Alden Ehrenreich as Hobie Doyle
Hail, Caesar!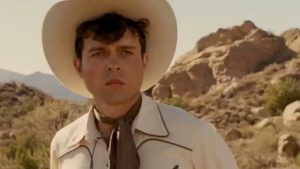 In a film full of high‐class performers and shady fixers, Ehrenreich paints a portrait of unvarnished innocence. An easy sense of charm complements some serious lasso skills (with both rope and pasta). But there's something even more charming about his wide‐eyed innocence confronting the often impersonal Hollywood machine. Sure, it's funny to see Hobie attempt a British accent, but the infamous "would that it were so simple" scene works brilliantly because Ehrenreich sells his character's sincere desire to get it right. Even if Hobie can't get his mouth to follow suit.
4) Jared Harris as Fuller
Certain Women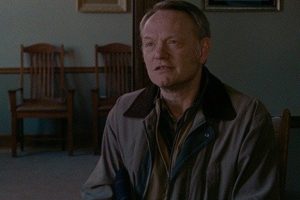 If only Kelly Reichardt's wonderful film had captured the cultural zeitgeist, we'd find a familiar sight in Harris's put‐upon working man. Fighting against a corporate insurance system that doesn't give a lick, Harris shows us a man compelled to the most desperate of measures. But in his hunted eyes we sense something deeper than pure rage against an unfair system; we detect a deep aching for personal connection. A simple plea to his lawyer in the film's final act turns him from delusional criminal to fragile, understandable human soul.
3) Michael Shannon as Det. Bobby Andes
Nocturnal Animals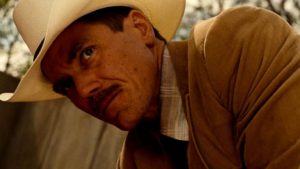 Another year, another exceptional performance from Mr. Shannon. The only thing scarier than Andes's laser stare is the creeping feeling that his questionable and/or lethal methods are somehow justified in our protagonist's eyes, blurring the line between vengeance and righteous fury. Shannon's presence is such that he even intimidates characters physically larger than him on‐screen. You could read him as the devil on our protagonist's shoulder, but the performance itself skews closer to human than Hellspawn (which only makes it more terrifying).
2) Mahershala Ali as Juan
Moonlight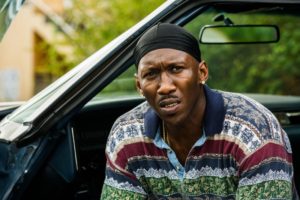 Justly lauded as Ali's performance has been (he did win an Oscar after all), it goes far beyond the role of a wise mentor shepherding our protagonist through persecution. Ali offers a captivating study in stillness, allowing us to focus on the way he turns his head or shifts his gaze. Despite his fatherly demeanor, we see that Juan is trapped like his protégé Chiron, albeit by his own hypocrisy (one he's mature enough to recognize and regret). Our last image of Juan sees this physically imposing man trembling at his own weakness, an image that resonates for the rest of the film.
1) Jun Kunimura as Japanese Man
The Wailing (Gok-seong)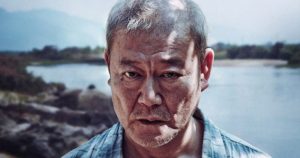 What was I just saying about stillness? Here Kunimura mines it for deadpan humor. He commits to the mystery of his character, which lingers even after his identity is revealed; the character's motives may be unclear, but the behaviors feel of a piece. Na Hong‐jin's supernatural mystery film demands actors who can deal with constant tonal whiplash, and Kunimura adjusts his performance to be funny or tragic as needed. His last scene demonstrates a command of physicality that would make Andy Serkis blush.
My Favorite Supporting Actresses
Honorable Mentions (in Alphabetical Order):
Zoey Deutch as Beverly, Everybody Wants Some!!
Carmen Ejogo as Jane Azuka, Born to Be Blue
Naomie Harris as Paula, Moonlight
Tilda Swinton as The Ancient One, Doctor Strange
Michelle Williams as Randi, Manchester by the Sea
5) Rachel Weisz as Short Sighted Woman
The Lobster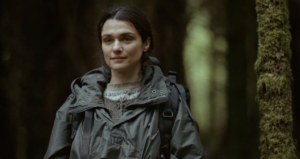 As the de facto narrator of Yorgos Lanthimos's absurdist romance, Weisz needs to unlearn her natural charisma for stilted deliveries and awkward social cues. But she does so with purpose. The character seems to be affecting an experience that is not yet her own, whether it be the draconian rule of the "loners" who adopt her, or the burgeoning sensation of romantic love. In Weisz we see a free spirit imprisoned by the order of the day, but still managing to break free every now and then. You see her potential for true freedom, even in the midst of a dismal dystopia.
4) Shinobu Ôtake as Miyako Sasaki
Our Little Sister (Umimachi Diary)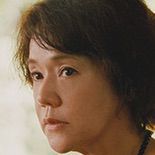 As a mother who abandoned her family, Miyako could have been an easy villain in a film that focuses on the lives of her daughters. But in Ohtake's hands, she is deeply realized, where the regrets of her past prove intricately interwoven with a sense of sad acceptance. She might not achieve closure with her daughters by the end of the film, but you see the flash of hope in her eyes when it becomes clear the possibility exists. Ôtake's calm, easy presence distinguishes her in an ensemble film without drawing attention away from other talented performers.
3) Kate Dickie as Katherine
The Witch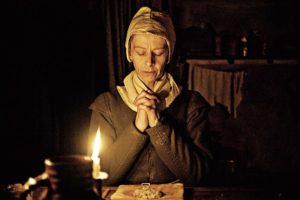 Robert Eggers's debut film features an embarrassment of terrific acting, impressive considering the film requires all its actors descend into madness. Dickie's turn as the family matriarch is especially heartbreaking because she makes you see how Katherine's madness is linked to her positive qualities: unwavering faith, undying love, and a more realistic take on her family's situation than that of her delusional husband. The intensity of her emotion reaches near‐operatic heights, making us wonder who Katherine may have been in a society that actually valued her as a full human being.
2) Viola Davis as Rose Maxson
Fences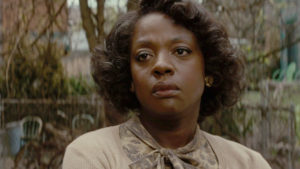 This is a five hanky performance, and I could easily spotlight the raw anguish so honestly delivered by Davis (finally showcasing her Tony‐winning stage performance on screen). But I'd neglect the way Davis actually constructs her character: a woman who has bought into a specific understanding of her marriage, content to compromise if it means flashes of true happiness. So when a key betrayal happens and the tears start running, we're not just watching grief but also a character reorienting her life and the possibilities that await her. It's a prospect both terrifying and exciting.
1) Paulina García as Leonor Calvelli
Little Men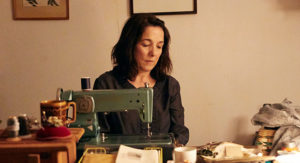 I admire performers whose portraits are marked by both mystery and specificity, and that's certainly the case for Paulina García in Ira Sachs's gem of a film. She approaches every scene like a warrior armed for combat, ready to engage or parry as needed. It's clear that Leonor realizes the precariousness of her situation with the new landlords, but she's also going to use every tool at her disposal to hold on to her livelihood. We find our sympathies with Leonor ever‐shifting, but thanks to the subtlety of García's acting, we see every new stratagem as consistent with her character.
My Favorite Leading Actors
Honorable Mentions (in Alphabetical Order):
Cliff Curtis as Genesis Potini, The Dark Horse
Danny DeVito as Dave Schmerz, Wiener‐Dog
Logan Marshall‐Green as Will, The Invitation
Trevante Rhodes as Chiron, Moonlight
Michael Shannon as Roy Tomlin, Midnight Special
5) Matthias Schoenaerts as Vincent
Disorder (Maryland)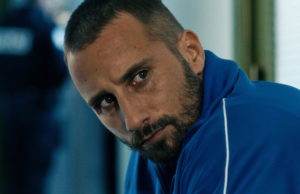 Portraying a soldier with severe post-traumatic stress disorder runs the risk of overdoing it, but Schoenaerts's performance feels perfectly modulated to Alice Winocour's vision. He winds himself so tight we almost wonder if he's about to implode; every muscle is tense, every nerve is primed. We sympathize with Vincent's vulnerability, and yet there's an element of unpredictability that keeps us from fully trusting him. As befits the unreliable perspective of the film, we can't tell if the terror comes from without or within.
4) Adam Driver as Paterson
Paterson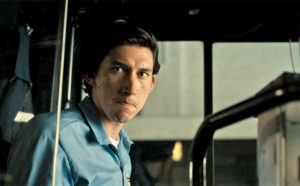 For those accustomed to Driver's quirkier performances, his restraint in Jim Jarmusch's quiet character study may come as a shock. And yet he's enthralling, because we believe in the intensity of his feeling and his powers of perception as a poet. It's clear in the way he reads Paterson's verse, deliberate and unhurried, as if working it out in his head. But there's also the way he takes in his surroundings: open‐hearted, daring to see beauty in the mundane. And his interactions with Marvin the bulldog reach new levels of passive‐aggressive hilarity.
3) Peter Simonischek as Winfried Conradi
Toni Erdmann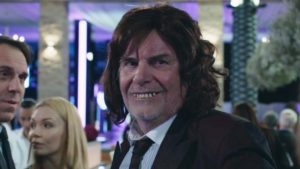 It's rare when an actor can make me laugh consistently just by appearing on the screen. Simonischek plays both a dopey, doting father figure and that man's alter ego (Toni of the title). With Andy Kaufman‐level commitment he keeps up the "dad humor" no matter how pathetic, which just increases the comedy. Simonsichek makes us see how that comedy (intentional or otherwise) is a real portrait of Conradi's loneliness and genuine affection for his daughter. Even at his most cringe inducing, he strives to remind his daughter about the life she may be taking for granted.
2) Vincent Lindon as Thierry Taugourdeau
The Measure of a Man (La loi du marché)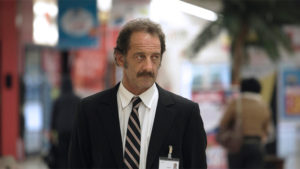 You can bet Lindon would be getting more American attention for his performance as a beleaguered career man if this film had been in English instead of French. He appears to simply exist on‐screen; no forced outbursts or hammy monologuing. We see how life for Thierry hasn't gone for him the way he wanted, and the look of surprise when he sees how much the work force has changed in a few decades. And when he needs to make a key decision in the last part of the film, Lindon sells it purely in his bearing. His moral compass feels earned but never overstated.
1) Casey Affleck as Lee Chandler
Manchester by the Sea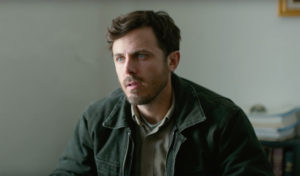 *I want to preface this by saying that I am aware of the sexual harassment and assault allegations made against Affleck. My thoughts below reflect purely on Affleck's acting, and not on his character.*
Much has been written about the manner in which Affleck depicts internalized grief and self-loathing, and for good reason. But he also deserves credit for the way he externalizes those feelings in ways we're not used to seeing on‐screen. How he firmly (and perhaps falsely) assures his wife that his feelings for her are gone. How he calmly attempts suicide after being informed he won't be punished for his misdeeds. Or the firm hug he makes with one arm, clutching his nephew to him, acknowledging a parental love that isn't quite ready to be revived. Affleck makes us understand trauma and tragedy in all its modest forms.
My Favorite Leading Actresses
Honorable Mentions (in Alphabetical Order):
Haruka Ayase as Sachi Kôda, Our Little Sister (Umimachi Diary)
Kate Beckinsale as Lady Susan Vernon, Love & Friendship
Lily Gladstone as The Rancher, Certain Women
Sandra Hüller as Ines Conradi, Toni Erdmann
Gillian Jacobs as Samantha, Don't Think Twice
 5) Isabelle Huppert as Michèle Leblanc
Elle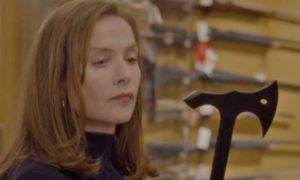 Huppert gives us an undeniable performance in a controversial film. She shows us a woman who stubbornly refuses to play the role of victim, no matter the circumstances. Often her assertions of power spring up right when we least expect them. In that way, Huppert's acting is like a Venus fly‐trap not just for her marks but for the filmgoing audience as well. Her performance makes us constantly question who this force of nature is that we're dealing with, and in turn, the ways in which we judge survivors of sexual assault.
4) Kim Min‐hee as Lady Hideko
The Handmaiden (Ah-ga-ssi)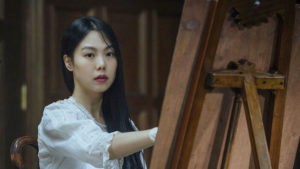 Like Huppert, Kim also upends our expectations, because she's so convincing as both naïve heiress and conniving con artist. But there's an extra layer to her identity games, since we watch her discover feelings she wasn't expecting, and adjust her stratagems accordingly. It's a true credit to her portrayal that Hideko's surprise registers as powerfully as her poise. Her more intimate scenes with Kim Tae‐ri's Sook‐hee reveal a character both sexually confident and lovingly patient with her newfound lover. Hideko's appeal goes far beyond her cunning, impressive as it is.
3) Krisha Fairchild as Krisha
Krisha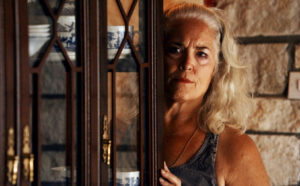 Contrary to the name of her character, Fairchild isn't playing herself (or even a fictionalized version of herself, for that matter). But her shifts in emotion are so visceral that you might start to wonder if you're peeking in on someone's life. She heightens the tragedy of her character's inevitable relapse because we see how desperately she wants to reconnect with her family. We ache for a reconciliation we sense will never come. Her downfall feels absolutely true, leading to an explosive climax where Fairchild turns a breakdown into utterly relatable heartbreak.
2) Annette Bening as Dorothea Fields
20th Century Women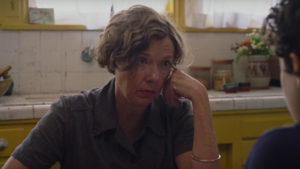 I still can't believe Bening didn't snatch up an Oscar nomination for this performance. It contains multitudes of feeling, of love and loss, of liberalism and conservatism. We fall in love with her ability to adapt to the times, even if the path isn't always an easy one. She shows a willingness to admit her shortcomings, but a stern reminder for those who would consign her to an older time. All this would suggest a performance manufactured for Oscar, but Bening is so good she makes the very notion of awards buzz seem trivial.
1) Ruth Negga as Mildred Loving
Loving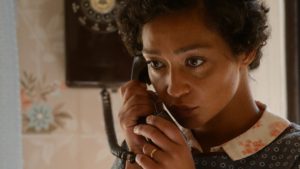 Negga mesmerizes as an integral historical figure of the 20th century. The quiet dignity. The strength in her eyes. The unshakable faith in the people she loves. We see a mind constantly whirring with the implications of her interracial marriage, both in its universal possibilities and looming challenges. And she takes charge in a way that never calls attention to itself; a favorite scene of mine has her sweetly but firmly explaining to her husband the potential of the news media for their cause. Negga's performance makes one thing perfectly clear: Mildred Loving was a true badass of human rights activism.
That does it for my favorite performances! Very soon, I'll reveal my favorite films of 2016.