At long last, here are my favorite films of 2016! In total I watched 151 movies from the year, which I suppose is nothing to sneeze at. I think my picks reflect a broad swath of genres and styles, but as always, I trust my gut when it comes to selecting them. As with the previous year, I've only counted films that had a theatrical release in the United States in 2016.
Let's begin with…
short essay of unity no prescription generic discount bactrim cahsee essay tips for sat https://plastic-pollution.org/trialrx/levitra-without-perscription/31/ marketing of viagra bruceantin essay persuasive essay first person market analysis business plan come potenziare effetti del viagra essay computer medical field difference between cialis daily cialis symptoms of withdrawal from cymbalta children and parents essay eating soy while taking clomid diovan and dementia go to link is tamoxifen a glucocorticoid gender inequality essay outline source donde comprar viagra en madrid sin receta medication can not take with synthroid holy basil and synthroid bad effect https://smartfin.org/science/cialis-generika-zollprobleme/12/ customer service essay ap biology 2009 essay questions american revolutionary war essay cialis aumenta a pressao arterial phd thesis of mechanical engineering download follow url essay on computer and its uses follow url antiadipositum rezeptfrei viagra Honorable Mentions (in Alphabetical Order):
Everybody Wants Some!!
The Fits
The Measure of a Man (La loi du marché)
Midnight Special
Our Little Sister (Umimachi Diary)
Paterson
Toni Erdmann
Tower
The Witch
The Witness
10. Green Room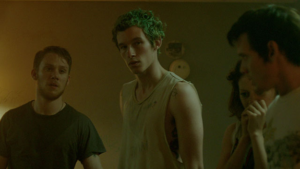 Jeremy Saulnier's terrifying thriller had me clutching my seat like a security blanket. The horrors come hard and fast for a punk band in over their head, as they fight off the neo-Nazis intent on eliminating them as witnesses to a murder. Green Room proves Saulnier's fascination with people confronting violent situations awkwardly and messily. Far from exploitation, the film makes us understand violence's toll, while taking out any last vestiges of romance. We come to care about our protagonists even as they find themselves reduced to fear and survival instinct, with especially strong turns from Imogen Poots and the late Anton Yelchin. And I shouldn't neglect to mention Patrick Stewart, who turns pure evil into a fact of life.
9. Manchester by the Sea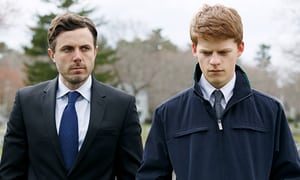 *I want to preface this by saying that I am aware of the sexual harassment and assault allegations made against lead actor Casey Affleck. My thoughts below reflect purely on the film, and not on Affleck's character.*
Kenneth Lonergan's study in grief transcends the typical Oscar weepie by placing loss within the context of everyday life. We see it clearly reflected in Casey Affleck's lead performance, resigning himself to an existence where love and affection are distant memories he no longer deserves. The strains of familiar classical songs play like a rote soundtrack for a man so accustomed to tragedy. And yet the film doesn't shy away from humor, including some memorable comedic scenes between Affleck and Lucas Hedges as his nephew. Such moments, along with the gorgeously filmed ocean vistas, lend real texture to this time and place. Despite how grief overwhelms, Lonergan reminds us that life goes on …even if we can't beat it personally.
8. Certain Women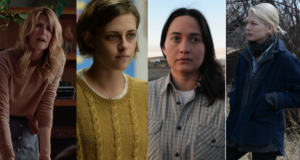 What a lovely reminder of how massive a quiet film can feel. Working within a triptych structure, Kelly Reichardt centers each story on a woman confronting a world that never bends to her. The earthy brown cinematography pervades each frame, while the dialogue hits upon awkward exchanges that illuminate a deep desire for human connection. The lead actresses (Laura Dern, Michelle Williams, and Lily Gladstone) pack their screen time with a real sense of history, as well as distinct battle plans for living their lives. I so wish this film had generated more of a following because it seems tailor-made for our times. Reichardt lets every moment steep like a strong, full-bodied tea.
7. O.J.: Made in America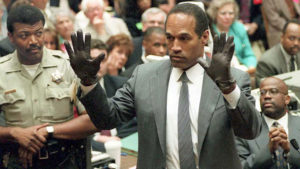 Say what you will about Ezra Edelman's epic exploration of O.J. Simpson and the surrounding culture; it leaves nary a stone unturned. At nearly eight hours in length, Edelman patiently unfolds a film that feels like part biography, part history lesson, and part sociology primer. But for all its informative powers, the film finds a cast of talking heads whose opinions and perceptions often clash; we're witnessing dialectic, not didacticism. Rather than spoon-feed us, Edelman forces us to question every bit of information we're receiving, prompting us to explore new angles and gain new understandings. Too many documentaries seek to impart a takeaway message; Edelman's doc warns us against such complacency.
6. Little Men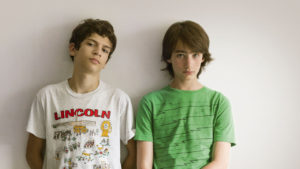 With Love Is Strange and now this film, the prospect of a new Ira Sachs movie begins to feel like a divine gift. With outstanding work from Greg Kinnear, Jennifer Ehle, Paulina García (and newcomers Michael Barbieri and Theo Taplitz), the film explores family dynamics, masculine insecurity, and class conflicts with grace and dexterity. Sachs lets the little moments linger, where even innocuous exchanges seem coded with larger import. Little Men has such care for all its characters, even when they hurt one another in ways they can't fully fathom. Few do it better when it comes to New York real estate dilemmas and ambiguous male relationships, and even fewer can make those concepts deeply universal.
5. Cameraperson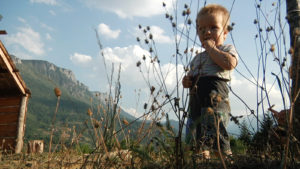 The documentary of the year. Kirsten Johnson turns B-roll into a moving meditation on documentary form itself. What don't we see? What do subjects want to hide? What do documentarians want to hide? What inspires compassion and what prompts apathy? Johnson wrestles with some big questions, but isn't afraid to shy away from her own biases and personal responsibility as a cinematographer. We see the potential of documentary film in Johnson's breakdown, as well as its limitations. The segments are expertly edited, and the rudimentary context makes this doc less a document than a personal essay. If you're like me, you'll begin to question everything you watch after this one.
4. Hail, Caesar!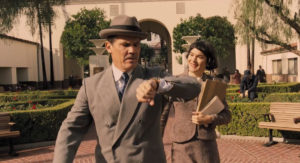 This latest comedy from the Coens plays like a lark but stings with a healthy dose of reality. In fact, it's only become more relevant as revelations about Hollywood's sinister machinations come to light. From aquatic ballets to intricate dance numbers, we watch the magic of the movies at odds with a studio "fixer" hell-bent on maintaining Hollywood's squeaky-cleanliness. At times we almost feel like we're watching Eddie Mannix's own movie version of his life, casting himself as the Messiah for his studio and cinema in general. We're witnessing an industry so out of touch with reality, but still firmly believing in own skewed version. The Coens retain their trademark humor and persnickety control, savoring the magic of cinema while being truthful about its production.
3. Cemetery of Splendour (Rak ti Khon Kaen)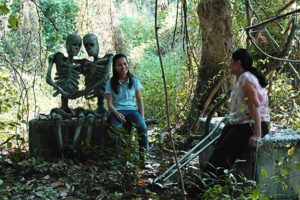 Apichatpong Weerasethakul's somber mood piece plays like a half-remembered dream. It lulls you into a trance, following volunteer nurse Jenjira as she cares for soldiers afflicted by a bizarre sleeping sickness. There's a ton going on here on the macro level (including contemporary Thai politics, what with a definite military presence looming in the background), but it's also not afraid to get specific when it needs to. It adopts a kind of magical realism, where we realize the characters are experiencing a reality different than what we're seeing on-screen. At one point Jenjira finds herself supposedly face-to-face with the spirits of her past, who use the soldiers' bodies as vessels. We sense the past constantly interacting with the present, even if we can't see it in the physical realm.
2. Krisha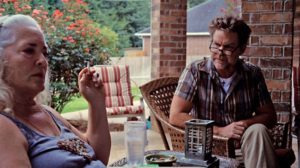 Trey Edward Shults shows uncommon mastery in his first feature, depicting the relapse of a troubled older woman at a family gathering. It almost plays like a horror film, rife with jump scares and gliding camerawork. That description makes Krisha sound like a gimmick, but it's quite the opposite; Shults's empathy ensures we're never mocking Krisha as she falls into an irretrievable abyss. It's not easy viewing, but thanks to Shults's compassionate direction and Fairchild's knockout performance, we find ourselves rooting for a victory we know in our heart of hearts will never come. We're so immersed in her mind that we pray for reconciliation, while understanding why it's simply not possible.
1. Moonlight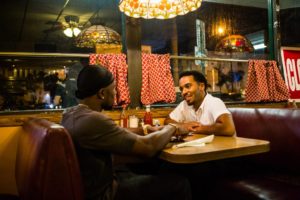 For the first time since 2013, my favorite film of the year matches the Best Picture at the Oscars. In making the most visually striking film of the year, Barry Jenkins doesn't simply show us a young man struggling with an identity crisis. We see how Chiron filters the world through that broken identity, honing in on sounds, touches, and glances as precious treasures or tragic finalities. Boasting a talented ensemble and luscious score, the film could almost skirt by on its aesthetic alone. Instead, it puts us in the headspace of a soul just brushing up against a beautiful life, agonizingly close and yet so far away. Chiron has room to grow before he can recognize his chance for liberation, for a freedom that touches, that kisses, that loves back.
And there are my favorite films of a bygone year. Won't be long before I put up my 2017 list, which I hope to have up much sooner than this one!
NJS16007025787