Well folks, it's almost the completely arbitrary date of February 14th, and with that arbitrary date comes the prospect of romantic movies.  But this Valentine's Day, don't you deserve something more than pure unadulterated sap? Films that prove "sexy" and "intelligent" can exist in the same universe? Films that make you uncomfortable not because of softcore BDSM, but because they have something insightful to say about romantic relationships?
Of course you deserve that! Here are five films from 2014 that are sure to nourish your hankering for sophisticated romances.
[Note: My sixth alternative is the wonderfully charming Obvious Child, a film I love but wondered if it fit neatly into the category of "romance".  It strikes me as a coming-of-age story with romantic elements. That said, you absolutely need to see it.]
Love Is Strange
Sometimes there's nothing more romantic than watching two lovers yearning to be together again.  In Ira Sachs's film, Ben and George seem poised to enter their twilight years together, until their recent marriage goes public.  Soon, George has lost his job as a Catholic school music teacher and the couple must live apart for a time.  There's such visceral longing to their reunion that speaks to their storied (but never story-book) history together.  As the couple navigates new challenges in their old age, they both test and affirm their love for one another.
Le Week-End
When long-married couple Nick and Meg decide to revisit their honeymoon vacation spot of "Pa-ree", they also confront long simmering questions about their relationship.  But it's not sheer depression—watch as Nick and Meg rekindle some of the spark they've been missing for so many years.  While the film is frank about the fluidity of relationships, it's not without a certain level of hope that it might work out for these oft-clashing personalities.
Only Lovers Left Alive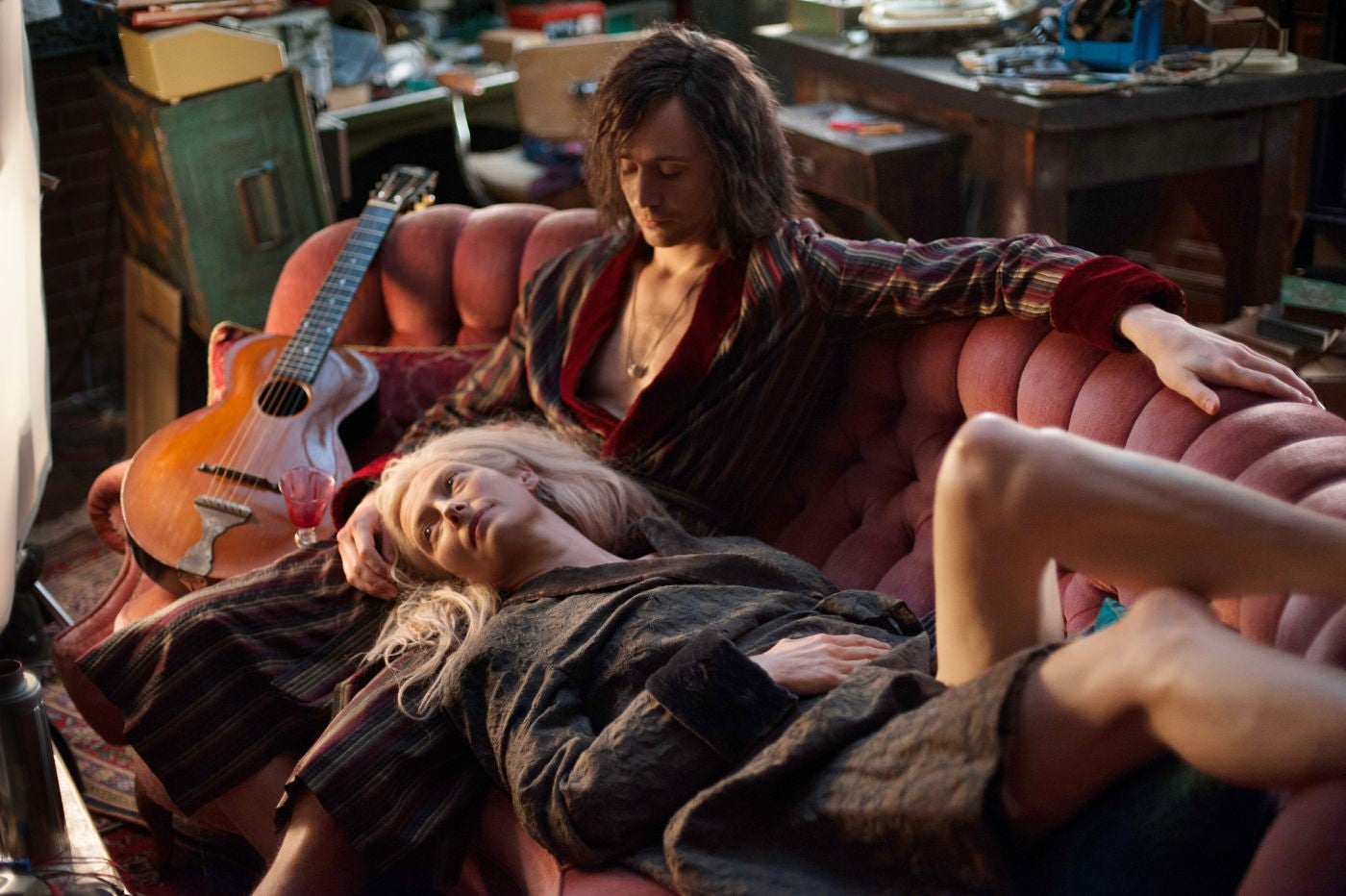 There's a vampire romance on my list? Oh yes, but Jim Jarmusch's take on the genre is as far from Twilight as you can get.  Tom Hiddleston and Tilda Swinton positively smolder on-screen as Adam and Eve, revealing smart, slyly detached personalities. Despite a certain level of hipsterism (which Jarmusch partially celebrates and partially mocks), the couple somehow continue to make new discoveries, and find new outlets for their unbridled passion.  Never were the undead more full of life.  They put us "zombies" (as they call us mortals) to shame.
The One I Love
Just perfect for Valentine's Day, here's one that asks some tough questions: do you love your partner, or do you love your own vision of your partner?  Director Charlie McDowell and screenwriter Justin Lader dare to ask those questions, and the result is a nutty, Twilight Zone-esque adventure that careens from creepy to blackly funny in seconds.  Sun-dappled weekend getaways have never been so sinister—but there's a gracefully light touch to the film's decidedly ambiguous ending.
Belle
Probably the most traditional of my recommendations, Belle is a lavish, Masterpiece Classic-influenced drama about the enigmatic historical figure Dido Elizabeth Belle.  Brought up as a gentlewoman, Belle soon develops a vested interest in the horrific Zong incident (in which slaves were drowned, then claimed for insurance money), bringing her into contact with the young lawyer John Davinier.  If two well-spoken personages, both ahead of their time in smarts and progressive politics, defying social and racial constructs to be together, doesn't strike you as romantic…please feel free to join us on the Planet Earth sometime soon.
–The CineMaverick, 2/11/2014