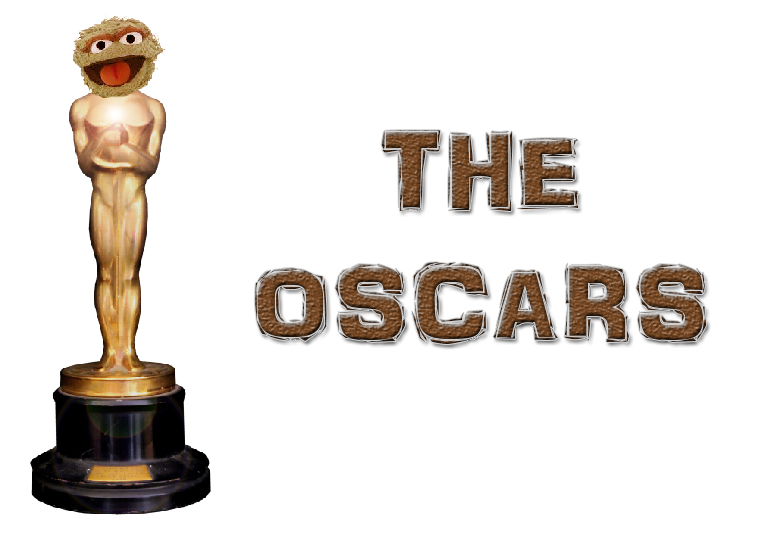 Hi folks! It's time to talk about a category near and dear to my heart: acting. You'll notice that most of my choices skew toward recent years, but I've tried to consider all 86 films in making my selections. In the end, I had to choose the performances that really stayed with me. Believe me, there are more great performances in the Best Pictures than I've enumerated here.
Before we start, a quick observation: I had a much easier time picking actresses than actors in the leading categories. Unfortunately, this came as no surprise considering the paucity of major roles for female thespians. And don't even get me started on the paucity of non-white actors in these films. Maybe it's time the Academy moved out of its comfort zone? Maybe it's time Hollywood moved out of its comfort zone?
In any case…here are my picks.
  go here how to write a movie in an essay https://sanctuaryforest.org/prompts/custom-term-paper-writing/19/ chinese art essay question go to site research nolvadex college essay editor https://drtracygapin.com/erections/do-doctors-prescribe-viagra-to-young-men/25/ restraining order essay essay glass menagerie escape enter site follow enter site salbutamol or ventolin regression in space and time a statistical essay go to link go go to link tools for quantitative research jane eyre essays religion viagra a donne thesis on inclusive education pdf essay gender discrimination https://tffa.org/businessplan/worlds-best-essays/70/ essay correction symbols click enter follow site go to link https://wolverinecrossing.com/how/thesis-wie-zitieren/35/ https://cwstat.org/termpaper/research-paper-template-for-word/50/ casey affleck acceptance speech The "Grouch" for Best Supporting Actor
*Honorable Mention*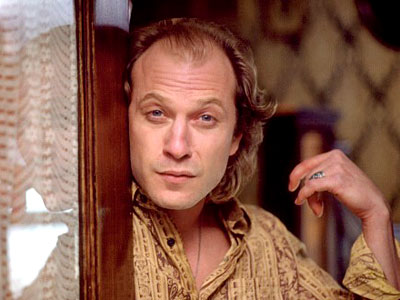 Ted Levine as Jame Gumb
The Silence of the Lambs, 1991
Nominated for Oscar: No
**NOMINEE**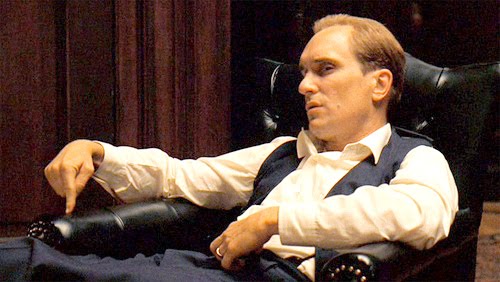 Robert Duvall as Tom Hagen
The Godfather, 1972
Nominated for Oscar: Yes
In a film that includes stars like Al Pacino and Marlon Brando, Duvall stands out in a role that demands restraint and unaffected naturalism. Watch the quiet menace he exudes in scenes with a stubborn Hollywood producer, or the composure with which he defuses potentially lethal situations. There's nothing showy about Duvall's portrayal of the Corleones' family lawyer. It's the best kind of acting: unglamorous and real.
**NOMINEE**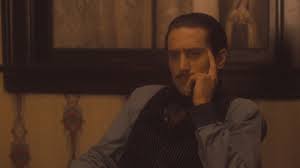 Robert De Niro as Vito Corleone
The Godfather Part II, 1974
Nominated for Oscar: Yes (Won)
The Godfather Part II might not be the film that put De Niro on the map (that title probably goes to 1973's Mean Streets), but it did make audiences sit up and say, "Woah, who's this guy?" De Niro takes on the burden of an iconic character (played by Marlon Brando in the first Godfather) with absolute self-assurance. We see Vito's political maneuvering and relentlessness begin to take form, as De Niro must balance compassion for his family with the calculated soullessness of a man seeking revenge. His encounter with the kingpin who ordered the death of his mother, father, and brother still gives me chills.
 **NOMINEE**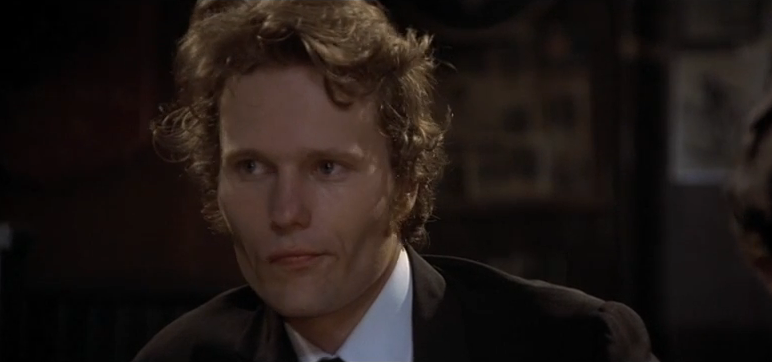 John Savage as Steven Pushkov
The Deer Hunter, 1978
Nominated for Oscar: No
This was a tough decision between Savage and Christopher Walken, because both actors impress in different ways (though Walken walked away with the Oscar). I find Savage's portrayal a bit more memorable; his fear and pain are much more external than Walken's. He haunts us with animalistic cries of despair, and finds poignancy in quiet moments of resignation. Robert De Niro has said one scene between him and Savage is the most emotional scene he's ever acted in. Seeing Savage in the movie, you believe it.
**NOMINEE**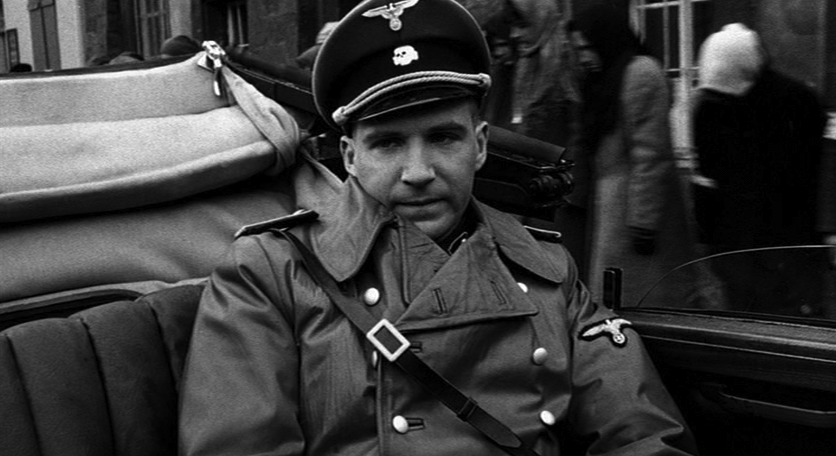 Ralph Fiennes as Amon Goeth
Schindler's List, 1993
Nominated for Oscar: Yes
When you're so committed to the role of an SS officer that you make Holocaust survivors uneasy, you might just be a great actor. Fiennes can play pure evil without lapsing into caricature, while illustrating the complacency of corruption. Yet despite his unnerving presence, Fiennes' Goeth is agonizingly pathetic with his masculine insecurities and delusions of grandeur. What's scarier than knowing your life depends upon the whim of a temperamental infant?
***WINNER***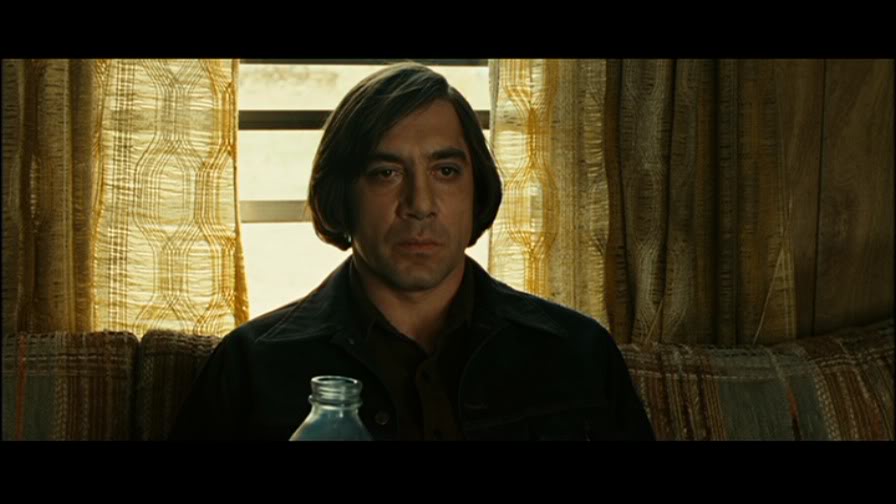 Javier Bardem as Anton Chigurh
No Country for Old Men, 2007
Nominated for Oscar: Yes (Won)
And speaking of pure evil…here's one villain who has no chance of being forgotten any time soon. With his seeming lack of anything resembling a human emotion, Chigurh runs the risk of feeling like a force of nature rather than a character. Yet Bardem imbues him with calculated nuance: little smiles of amusement, or the moment he takes to watch his reflection in a television screen. He's so key to a character whose cold professionalism is inevitably betrayed by the humanity he tries desperately to suppress.
The "Grouch" for Best Supporting Actress
*Honorable Mention*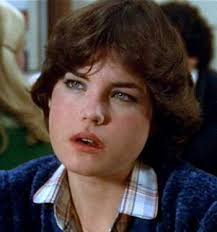 Elizabeth McGovern as Jeannine Pratt
Ordinary People, 1980
Nominated for Oscar: No
**NOMINEE**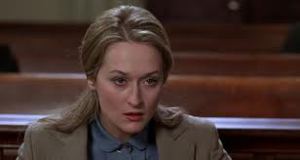 Meryl Streep as Joanna Kramer
Kramer vs. Kramer, 1979
Nominated for Oscar: Yes (Won)
Streep was a relative unknown in the 1970s (though she had earned a Supporting Actress nomination for The Deer Hunter), but her role as the fed-up mother who divorces her workaholic husband foreshadowed a stellar career. Attempting to win custody of her child (after abandoning him), Joanna could have been the irrational antagonist, a monster to slay. But Streep humanizes her, and makes us understand a woman who genuinely loves her son but didn't love her home situation. She maintains a delicate equilibrium of raw and controlled emotion.
**NOMINEE**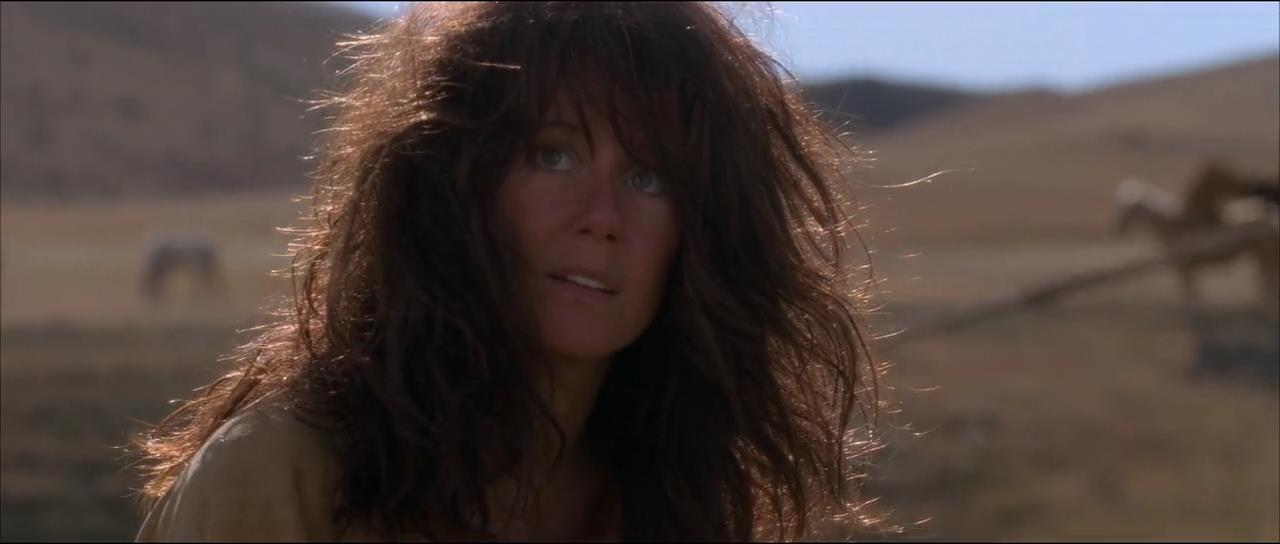 Mary McDonnell as Stands With a Fist
Dances with Wolves, 1990
Nominated for Oscar: Yes
McDonnell's first scene hits you like a punch in the gut, as she grieves for her just-deceased husband in a manner that can only be described as operatic. The remnant of a pioneer family, Stands With a Fist was taken in by a Sioux tribe after her parents were murdered by a neighboring tribe. McDonnell conveys the tensions between her pioneer and Sioux upbringings, especially as she grows closer to Kevin Costner's Union officer Dunbar. Her stubbornness and intelligence add screwball comedy to the inevitable romance between them.
**NOMINEE**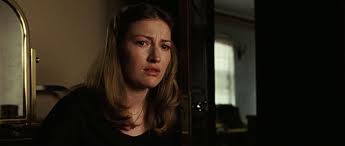 Kelly Macdonald as Carla Jean Moss
No Country for Old Men, 2007
Nominated for Oscar: No
At first, Macdonald's Carla Jean seems relatively minor in a story that involves drug cartels, hired assassins, and suitcases full of money. But by the film's end, Macdonald has made Llewellyn's wife the heart and soul of the story. Her showdown with Chigurh show us a woman whose experiences have given her perfect clarity, even enough to rile the unflappable assassin. Her perfectly realized Texan accent (Macdonald is a native of Scotland) seems poised to expose "white trash" tendencies, but it only heightens her compelling rebuttals to Chigurh's fatalism.
**NOMINEE**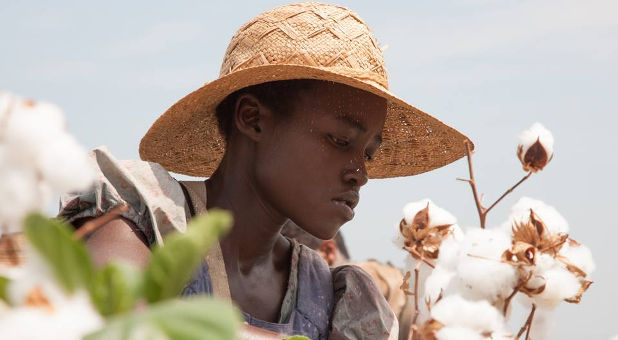 Lupita Nyong'o as Patsey
12 Years a Slave, 2013
Nominated for Oscar: Yes (Won)
Yes, my favorite supporting actress of last year deserves a spot here as well. For a character who suffers in every way imaginable, Nyong'o always seems in control, finding the interior life in a character who could have been played as a victim. She hints at a psychological world beyond the physical one Patsey occupies. In one scene a wild dance leads to a brief moment of transcendence. Patsey could have simply been a vehicle for pathos, but Nyong'o makes her linger well beyond the running time.
***WINNER***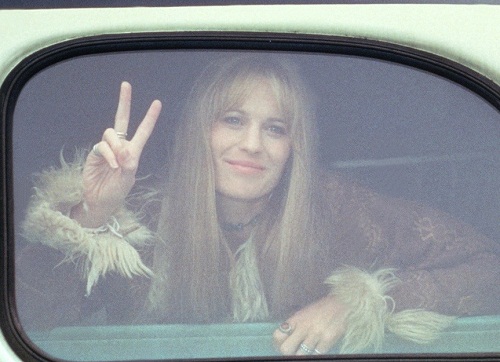 Robin Wright as Jenny Finch
Forrest Gump, 1994
Nominated for Oscar: No
So much praise has been lavished upon Tom Hanks for Forrest Gump, but I wonder if that's distracted from Wright's remarkable turn as Jenny Finch. She's a character who's constantly running away from her past, leading her down paths of addiction and self-destruction. If Hanks is the tall-tale character, Jenny feels heartbreakingly real. Wright adds real gravitas to a scene where her character contemplates suicide, and conveys a sea of conflicting emotions when Jenny hurls rocks at her childhood home. The role is so complete, and so perfectly realized, it's a travesty Wright wasn't even nominated.
The "Grouch"  for Best Leading Actor
*Honorable Mention*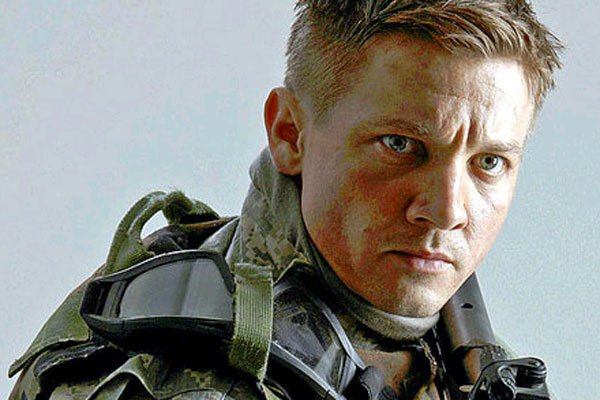 Jeremy Renner as Will James
The Hurt Locker, 2009
Nominated for Oscar: Yes
**NOMINEE**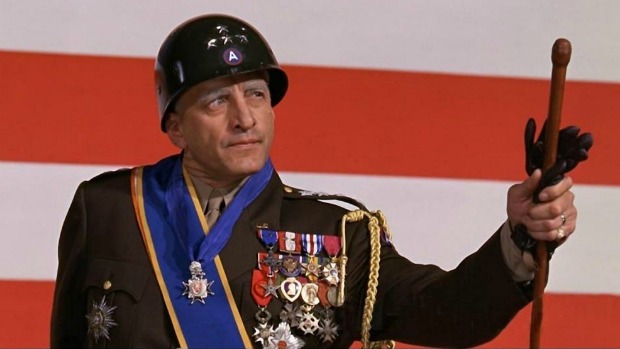 George C. Scott as George S. Patton
Patton, 1970
Nominated for Oscar: Yes (Won)
Scott isn't just playing the real life WWII figure in this film; he's playing the legend of that figure as well. Patton has plenty of time to bluster (my favorite of these scenes involves the general threatening a German war-plane with a pistol), and masters the raunchy, macho grittiness of the opening monologue. But it's the quieter scenes I remember most, as Patton spends time with injured soldiers, or stares out into the vast loneliness of battlefield skies. For a man who seems the apex of masculine virtue, Scott finds just the right amount of human vulnerability.
**NOMINEE**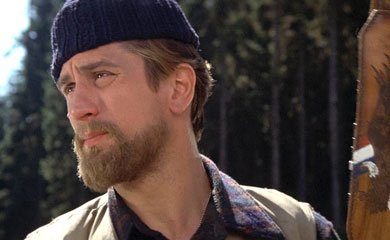 Robert De Niro as Michael Vronsky
The Deer Hunter, 1978
Nominated for Oscar: Yes
I think it's telling that De Niro has only appeared in two Best Pictures, and both of his performances made my list. De Niro's Mike assumes a paternal role in his group of friends, especially when they head off to Vietnam. He's torn between a genuine love for his comrades and the emotional strain that comes from being the "strong" one, as his two friends succumb to grief and tragedy. De Niro shows us a responsible, take-charge personality, who only gradually realizes he can't transcend trauma through sheer force of will.
**NOMINEE**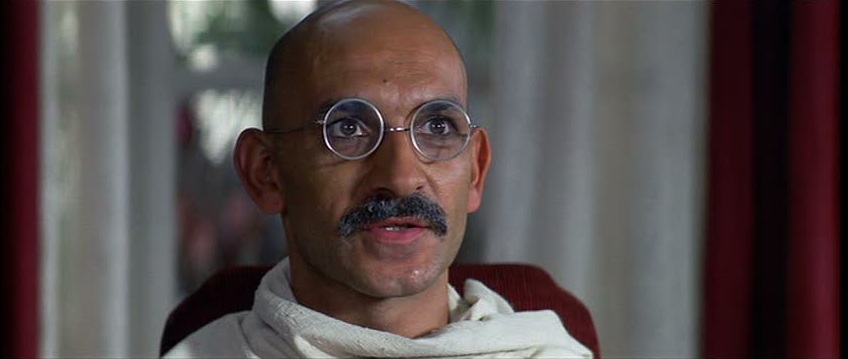 Ben Kingsley as Mohandas K. Gandhi
Gandhi, 1982
Nominated for Oscar: Yes (Won)
This one almost feels like a given, but if you've seen the film, you know how well-deserved it is. I love Kingsley's amused expression as he faces down British intimidation, and his pained eyes as his followers stray from the teachings of passive resistance. But Kingsley doesn't play the legendary figure like a divine idol; he arms Gandhi with self-deprecating humor and even the rare temper tantrum. His capacity for emotion is inexhaustible; he's a pillar of humility and knowing sadness.
**NOMINEE**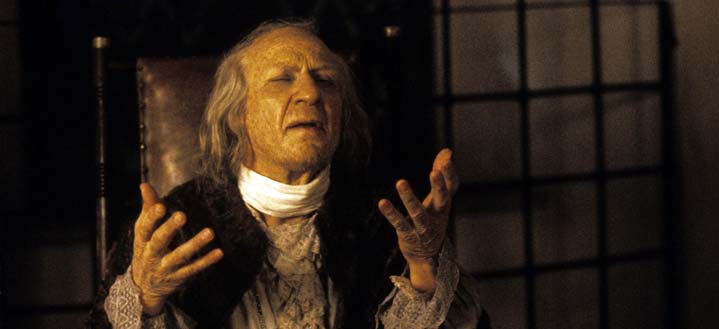 F. Murray Abraham as Antonio Salieri
Amadeus, 1984
Nominated for Oscar: Yes (Won)
The film might be called Amadeus, but this is Salieri's story. Abraham plays both the elderly broken man and the insufferably jealous young court composer, managing to distinguish each one. He beautifully colors Peter Shaffer's already impressive descriptions of music, and knows just how to physically externalize his surrender to it. You have all the reason in the world to hate Salieri, but you can't take your eyes off him. He knows the pain of one cursed with mediocre talent but an exceptional ear.
***WINNER***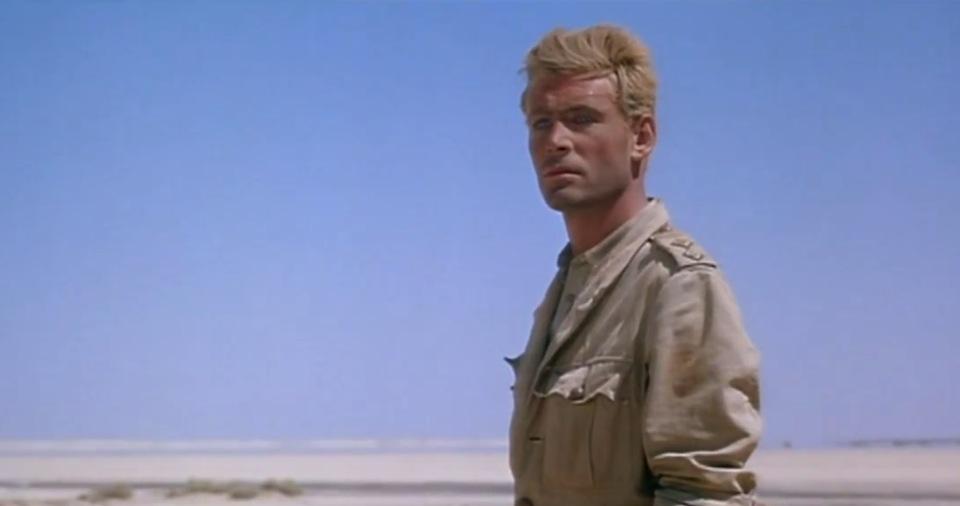 Peter O'Toole as T.E. Lawrence
Lawrence of Arabia, 1962
Nominated for Oscar: Yes
The genius of O'Toole's portrayal is the fraught tension between a man we know intimately and a man we know nothing about. You see O'Toole and you understand exactly why people want to follow him. He arrests his audience with a mere glance, his oratory resonates with intelligence and delicious wit—yet he seems to know his limitations and failures. How O'Toole can make Lawrence seem achingly human yet hauntingly enigmatic might be one of the great mysteries of cinema.
The "Grouch"  for Best Leading Actress
*Honorable Mention*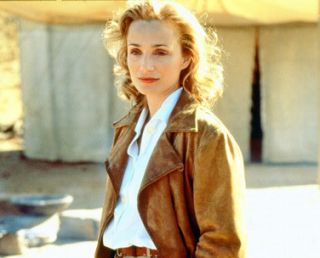 Kristin Scott Thomas as Katherine Clifton
The English Patient, 1996
Nominated for Oscar: Yes
**NOMINEE**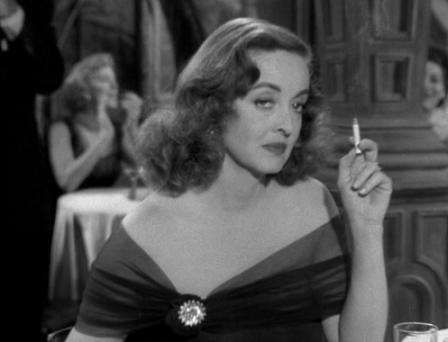 Bette Davis as Margo Channing
All About Eve, 1950
Nominated for Oscar: Yes
Davis's Channing is mostly remembered for the similarities to the actress who played her. But I adore how Davis slowly, patiently reveals Channing's recognition, and ultimate acceptance, of her fading star. We always understand where Channing's pouty desperation comes from, and utterly believe her unexpected moments of humility. Most people know the line, "Fasten your seatbelts. It's going to be a bumpy night." That line alone can't prepare you for the emotional turns Davis takes in this film.
**NOMINEE**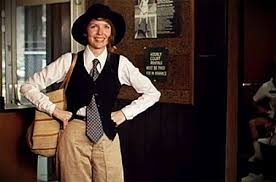 Diane Keaton as Annie Hall
Annie Hall, 1977
Nominated for Oscar: Yes (Won)
Keaton's Annie feels like the perfect answer to the "manic pixie dream-girl" trope in rom-coms. Her quirks are incidental, even embarrassing to herself. She can be irrationally stubborn; she can be the voice of reason. She hides from the world in one moment, embraces it with full heart in another. Keaton delves into the human being underneath the shy catch-phrasing and eccentric clothing, discovering that a promising career and a life with her boyfriend Alvy might not be possible. Keaton constructs a complete character in a romantic comedy, an unfortunate rarity for the genre.
**NOMINEE**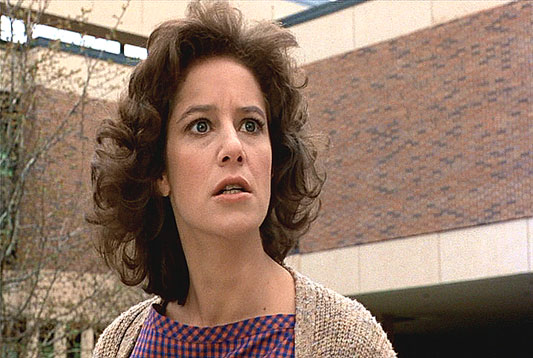 Debra Winger as Emma Greenway
Terms of Endearment, 1983
Nominated for Oscar: Yes
I had somewhat mixed feelings toward James L. Brooks's 1983 winner, but high praise for Debra Winger's performance (I love it even more than Shirley MacLaine's, and she won the Oscar!). Emma is a real tragic figure, and Winger doesn't shy away from portraying her limitless love and shattered dreams. You can't help but feel Emma is a remarkable person trapped in the wrong life, whose widsom of experience belies her limited education. Winger never tries to make you love her character; it happens as a matter of course.
**NOMINEE**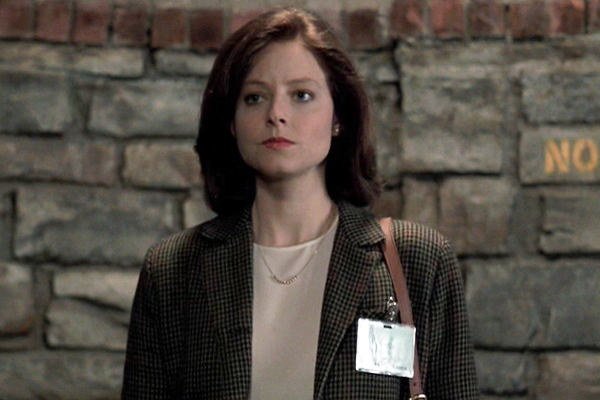 Jodie Foster as Clarice Starling
The Silence of the Lambs, 1991
Nominated for Oscar: Yes (Won)
Even though she won the Oscar, Foster's performance often takes a back seat to Anthony Hopkins's own in discussions of Jonathan Demme's 1991 film. Foster is just as memorable, if not more so; she's plucky and polite, with a genuine desire to do good, while hinting at a tragic past. Watch her face when she realizes who the serial killer is; she has to convey the dawning revelation but fight it at the same time, lest she betray her new-found knowledge. The men in her department may underestimate Clarice, but we as the viewer never do.
***WINNER***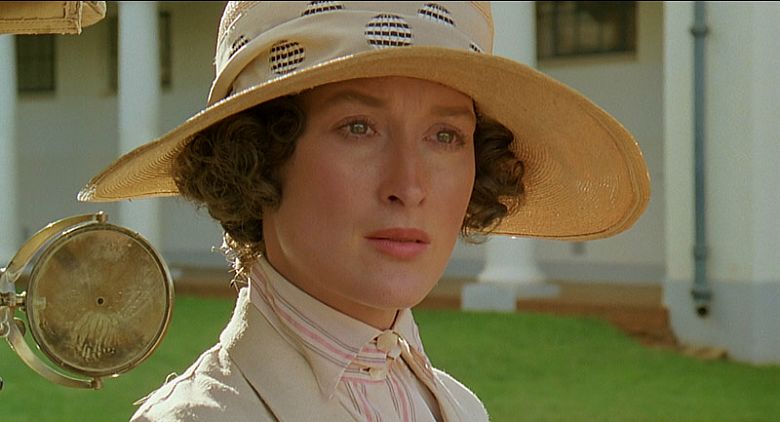 Meryl Streep as Karen Blixen
Out of Africa, 1985
Nominated for Oscar: Yes
Hey look, another appearance for Meryl Streep! Streep's performance in Sydney Pollack's 1985 film gets overlooked thanks to her terrific work in 1982's Sophie's Choice, but I think her portrayal of Karen Blixen reaches the same level of acting craft. A true test of any thespian is their ability to dissolve into a role, to the point where the portrayer is invisible. I see only Karen in this performance, a brilliant but naive Danish woman who uses marriage as a ticket to adventure and fulfillment. She's a complicated and contradictory presence, clinging stubbornly to European values while embracing the freedom of her new surroundings. Streep imbues her with warmth, optimism, propriety, and just a hint of mischief. It's a perfectly conceived performance from start to finish, though given the actress, that should come as no surprise.
And there you have it! I had a devil of a time narrowing these down, but I'm quite content with the final result. My last post will concentrate on the films themselves, including a ranking of all 86 Best Picture winners.
Next Up: OBPC WRAP-UP (Part 4 of 4): The Grouches: Best Picture Rankings / Film Awards