Here we go, everyone…my favorite films of 2017! I watched 143 movies in total, fewer than in previous years (though not by much…). If there's anything my picks make clear, it's that I love films from all different styles and genres. Here you'll find handsome period pieces, heady romances, existential fantasias, and searing slices of life. I've counted films that had an original theatrical or streaming release in the United States in 2017.
First, let's see what made my honorable mentions!
Honorable Mentions (in Alphabetical Order):
BPM (Beats Per Minute) (120 battements par minute)
Brawl in Cell Block 99
God's Own Country
Lady Bird
Lady Macbeth
The Lost City of Z
The Meyerowitz Stories (New and Selected)
mother!
My Scientology Movie
The Work
10. Good Time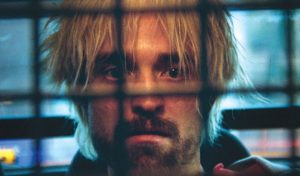 With their latest, Benny and Josh Safdie have delivered a character study where the character is defined almost exclusively by action. And what a character indeed; banish all thoughts of Edward Cullen, because as bleach-blond bank robber Connie Nikas, Robert Pattinson threatens to short out the screen with his electric presence. Struggling to free his brother from the infamous Rikers Island prison, Connie jumps from one misadventure to the next in a bizarre journey fueled by adrenaline and duplicity in equal measure. In his finest role to date, Pattinson makes Connie utterly believable in his street smarts…and hilarious in his short-sightedness. Suffused with buzzy neon cinematography from Sean Price Williams, Good Time paints a portrait of New York that is gleefully absurd and heartbreakingly real.
9. The Florida Project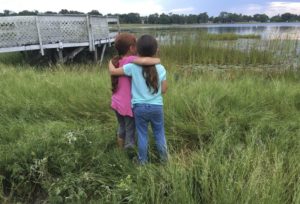 Moving from Hollywood, California (2015's transcendent Tangerine) to Kissimmee, Florida, director Sean Baker loses none of his care and responsibility when exploring an underserved community. Utilizing a talented cast of first-time actors (and veteran Willem Dafoe, who just fits in perfectly), The Florida Project revels in the mischief of its younger characters who live in a run-down motel outside of Disney World. And yet the film never condescends; lost dreams feel achingly familiar, and this Edenic wonderland gradually reveals the perils that haunt our fellow citizens who exist on society's margins. Beautifully photographed by Alexis Zabe, the film contains its own version of a "wish upon a star"—a bravura fast-motion sequence that cements Baker as one of our true cinematic humanists.
8. Rat Film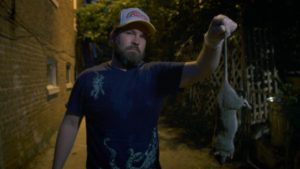 Director Theo Anthony proves that the potential of documentary form is as limitless as cinema itself. Ostensibly a chronicling of rat infestation problems in Baltimore, Maryland, Rat Film unveils a deeper subtext: the lingering shadow of racial segregation, and the ways in which we take long-standing institutions for granted without questioning their origins. A comically detached narrator describes the cruelty of rat-hunting techniques and urban decay, granting both concepts the same level of academic disinterest. The intentional callousness of that narration gives us the space to exercise our compassion and question such callousness in our current world. Reckoning with Baltimore's misbegotten past, Anthony argues that our capacity for evil finds alarming outlets when normalized for too long.
7. Columbus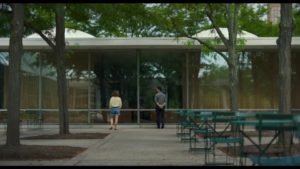 Exploring the architectural Mecca that is Columbus, Indiana, director Kogonada blends meticulous framing with earth-shaking emotional honesty. The shot compositions are such that we feel the need to savor each and every frame. And yet the geometric precision of the film-making never distracts from the film's focus as a character-based drama. The effect is almost like watching people wandering around giant terrariums, especially with the glass structures from Columbus's modernist architecture. We see Haley Lu Richardson's Casey and John Cho's Jin contained (if not necessarily trapped), eager to wander around and appreciate the local beauty for just a while longer. Life keeps pulling them in different directions and they still find ways to connect. Columbus reminds us that life's monumental moments can happen even in stillness and tranquility.
6. Faces Places (Visages villages)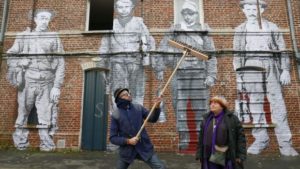 If the strength of Agnès Varda's most recent documentary is any indication, I have a wealth of riches to look forward to in the legendary filmmaker's filmography. Working with visual artist and filmmaker JR, the two innovative creators embark upon a road trip that astonishes and baffles the French populace with gigantic, building-spanning photographs of the townsfolk themselves. What begins as a delightfully charming romp becomes a celebration of humanity itself, as well as the power and limitation of art. At the center of the film is a dull ache, a desperate desire to experience as much humanity as possible, and a reckoning with mortality (especially for Varda herself, old in age but not in spirit). Skirting the line between reality and fiction, Faces Places asks why we capture life's moments, and captures a beautiful one in the process.
5. Foxtrot (פוֹקְסטְרוֹט)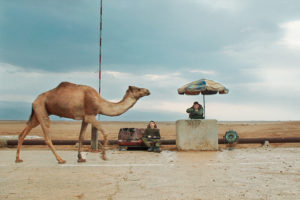 A surreal sense of humor may seem like an odd approach for a portrait of grief, and yet director Samuel Maoz finds just the right tone for his exploration of loss and political malfeasance. No shot happens by accident; his assured command deserves comparisons to Kubrick or the Coen Brothers for intentionality and staging. These intricately composed frames give Maoz the space to let his characters emote, with exceptional displays from Lior Ashkenazi and Sarah Adler. Specificity with the human level doesn't mean Maoz sacrifices larger points about Israeli occupation politics, and it's easy to see why the film has engendered controversy from that country's authorities. But any of the film's criticisms come from a true place of love—for the soldiers, for their families, and for everyone else caught up in the fray.
4. A Quiet Passion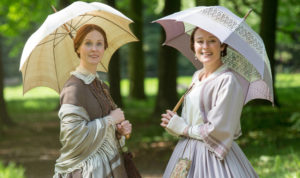 Pity the filmmaker tasked with writing and directing a biopic of one of America's legendary poets…and bask in the success of Terence Davies's Emily Dickinson film. Taking the form of a family drama, A Quiet Passion shows a life defined by conflict, both of the healthy and unhealthy variety. The film offers a nuanced portrayal of a nineteenth century New England family, and the clash of liberal and conservative attitudes therein. It's all handsomely mounted, no less within the deliciously written dialogue, which often takes the form of knowing, biting repartee. At the center of it all is Cynthia Nixon's unpretentious and down-to-earth portrayal of Dickinson, liberated at moments by her homebound life and imprisoned by it at others. Davies makes a different kind of faith-based film; specific to Dickinson's own version of Christianity, challenging instead of comforting our pre-existing conceptions.
3. Call Me By Your Name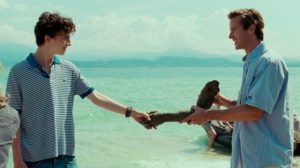 I fell completely under this movie's spell. Director Luca Guadagnino depicts an Italy so sumptuous you want to drink it in deep, capturing a summer of intoxicating first love. The empathy for its characters, both in terms of their passions and their repressions, is clear in every frame. Timothèe Chalamet's Elio and Armie Hammer's Oliver speak in plain but specific coded language, just upon the fringes of overwhelming freedom. But a palpable danger sits above their same-sex romance in 1983 Italy, never stated outright but woven into their behaviors. The actors get the specifics of intimacy so right; frightful insecurities and private shames reveal themselves as wondrous gifts when laid bare before the right person, should they take the chance. It's a love story that never loses sight of who its characters are, and who they will be, even after loving and losing.
2. A Ghost Story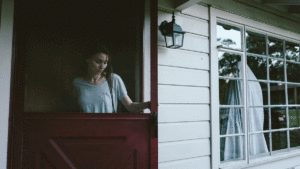 My second film on this list that deals explicitly with the specter of grief, though it does so with far more deafening silence. After the random death of a man, we follow both his wife and the bedsheet-clad ghost of the man (a clear nod to Charles M. Schultz) as they cope with the loss. What director David Lowery so effectively captures is not only the difficulty but the frustration of adapting to loss, especially as the rest of the world proceeds to move on without us, immune to our pain. In poetic forays into the past, present, and future, we see death and decay as beneficial, even essential to truly understanding our connections to each other and the world at large. Lowery's lonely odyssey forces us to accept our ever-changing world, but it does so from a place that understands how annihilating that feels.
1. Phantom Thread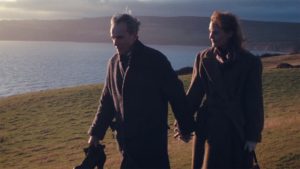 Yes, I know…huge surprise that Paul Thomas Anderson, my favorite working filmmaker, made my favorite film of 2017. But time and time again I return to this strange, beautiful, and sometimes toxic romance between Daniel Day-Lewis's Reynolds and Vicky Krieps's Alma. Set in the 1950s London fashion world, a renowned dressmaker finds his carefully ordered life interrupted by a new romantic interest. But don't let the lush cinematography and production design fool you…Anderson has made a deviously funny comedy of manners, one in which interruptions of privilege feel less like an inconvenience than an assault. We watch how these two disparate souls find exactly what they need from one another, even as it challenges their pre-conceived notions. There's a true push and pull to this relationship, a tribute to relationships in flux. How can our passions consume us so utterly in one moment, and fleet from us in the next? Anderson's film embraces the contradictions of human connection in all their glory and terror.
That will do it for 2017! Will I put out my Top 10 Films of 2018 in a timelier fashion? Stay tuned to find out!